There were a lot of Back to School prompts at the start of September and since I've already done two other manicures based on it, I was just going to skip the prompts this month. But then I thought of the iconic outfit from Clueless (and Iggy Azalea's music video that gave it a nod) and I thought, "That was an outfit for school. Maybe it counts?"
As if!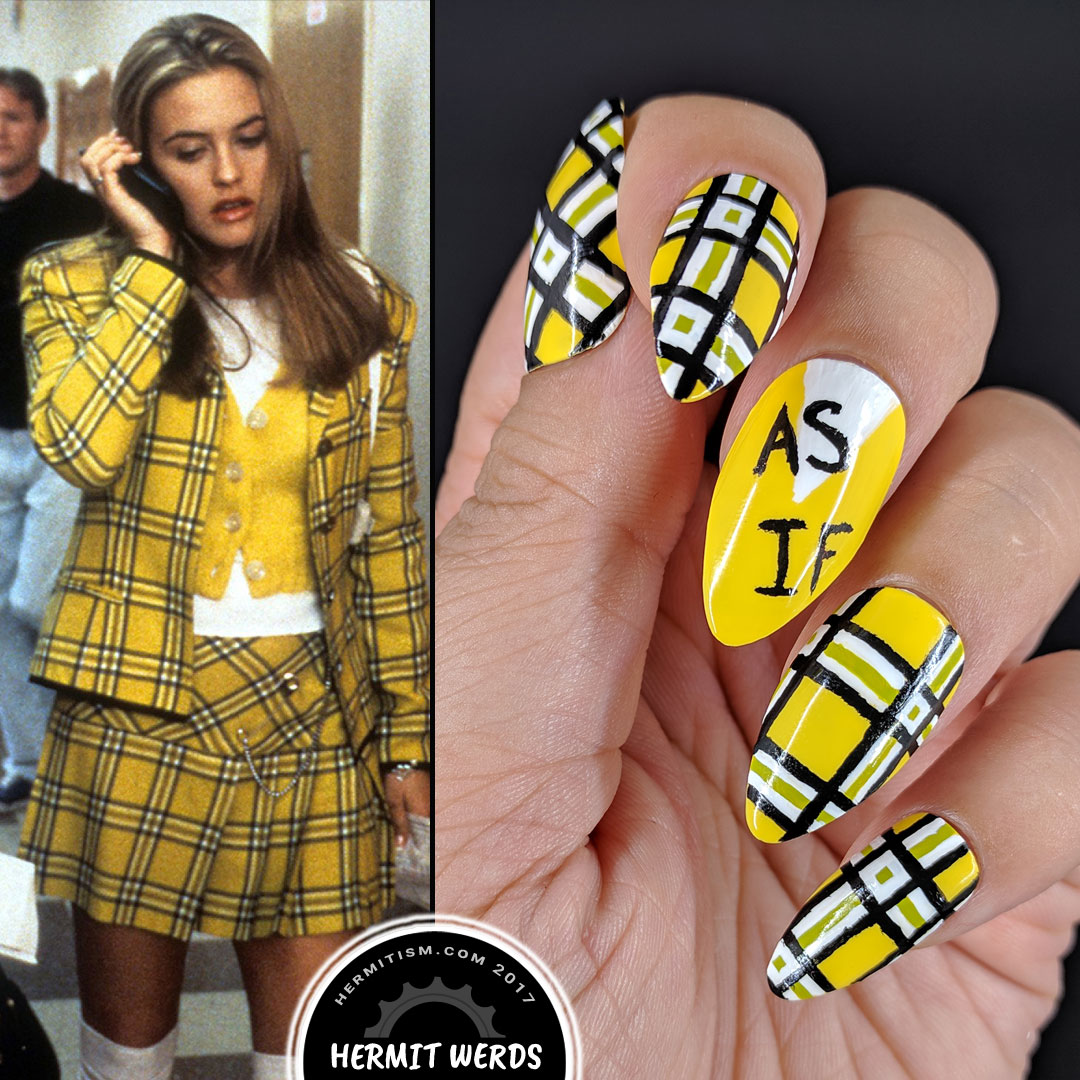 #NailChallengeCollaborative – Inspired by a Garment
#Clairestelle8Challenge – Back to School
#NailArtChallengeSeptember – Back to School
So, yeah. This was a very bad idea. The one plate I had with a plaid design that matched her outfit ended up being so poorly etched that I couldn't get a decent stamp from it. So I freehanded all the lines. And I suck at drawing straight lines. And since I had decided to put this manicure on some super curvy stiletto false nails keeping my lines the same distance from each other proved impossible. For me. But, hey, it was practice. Lots and lots and lots of painful practice…
I shall be humble for at least a day.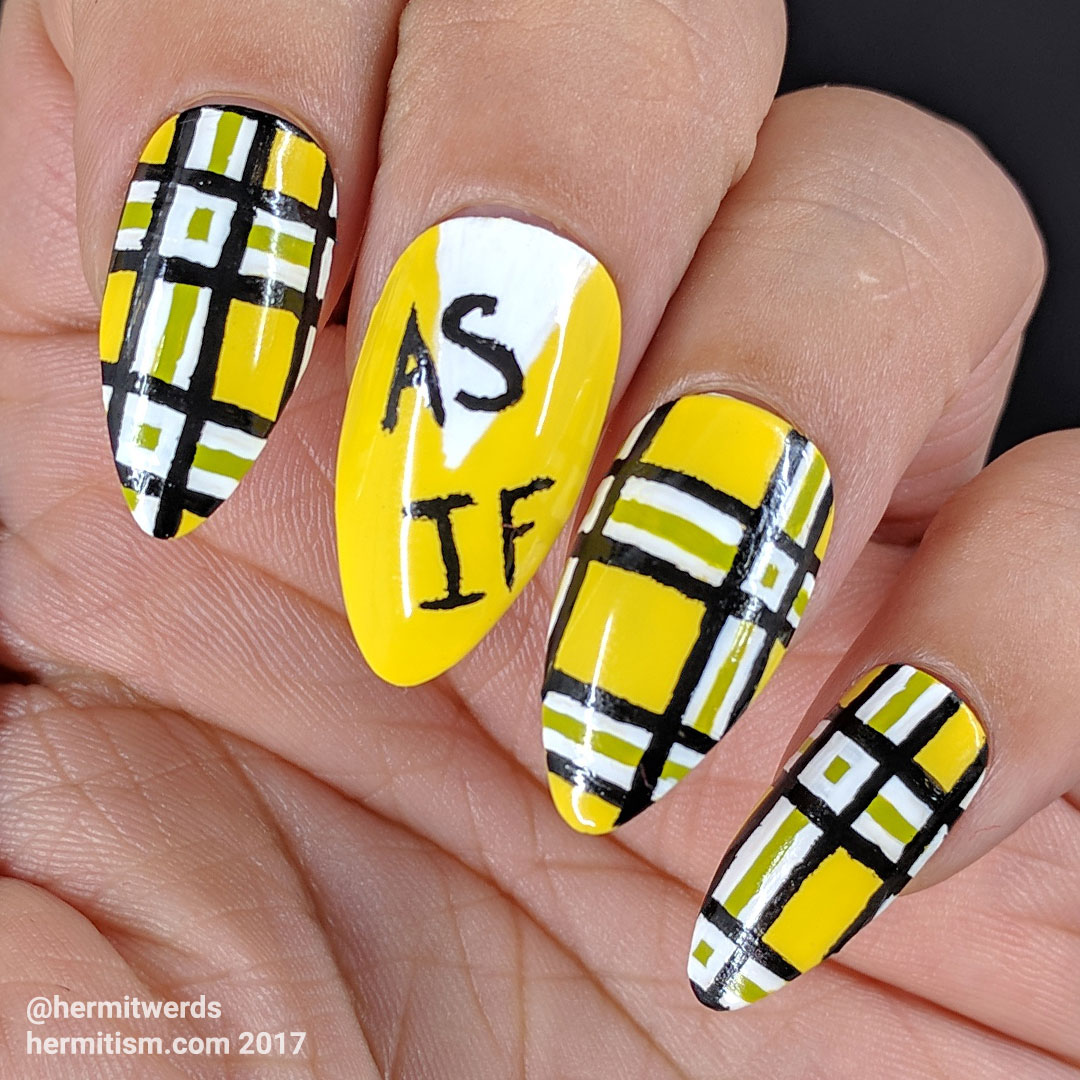 Hopefully I will soon have others join me on the #NailChallengeCollaborative inLinkz for Inspired by a Garment: