I refuse to even watch the trailers for the live action Beauty and the Beast movie. It's one of my favorite fairy tales and I'm going to enjoy every moment in it for the first time when I finally see it! Are you just as excited as I am?
I was running out of time to complete this week's 30 Days of Colour Challenge. I decided to do one hand with this week's theme (gold) and the other with next week's (green), but it was also late in the day so I painted my nails with the base colors and went to bed. This mani uses Colores de Carol's "Golden Jubilee" as its base. It is a beautiful linear holographic color in orange-y gold. So the next day I was planning on stamping some super simple geometric lines using the Creative Shop stamping plate I used in Embroidered Denim, but then I looked at the second plate I'd been given and realized it had an image like ruched material and a rose pattern. My theme was already gold so why not wander in to the realm of Belle's ballgown?
So I did.
I had to try several different colors to find another golden-ish stamping polish that wouldn't disappear into the base color and wouldn't conflict with the tone as well. I settled for the best-looking polish I had and decided to use white for the roses to avoid further struggle. Now I know Beauty and the Beast = red rose but it felt like if I made a red rose then the manicure would be about a red rose and not the gold color. So I used yellow to color a few of the roses and played with positioning and trimming out roses until it felt "done". Not bad for not following any sort of plan. 🙂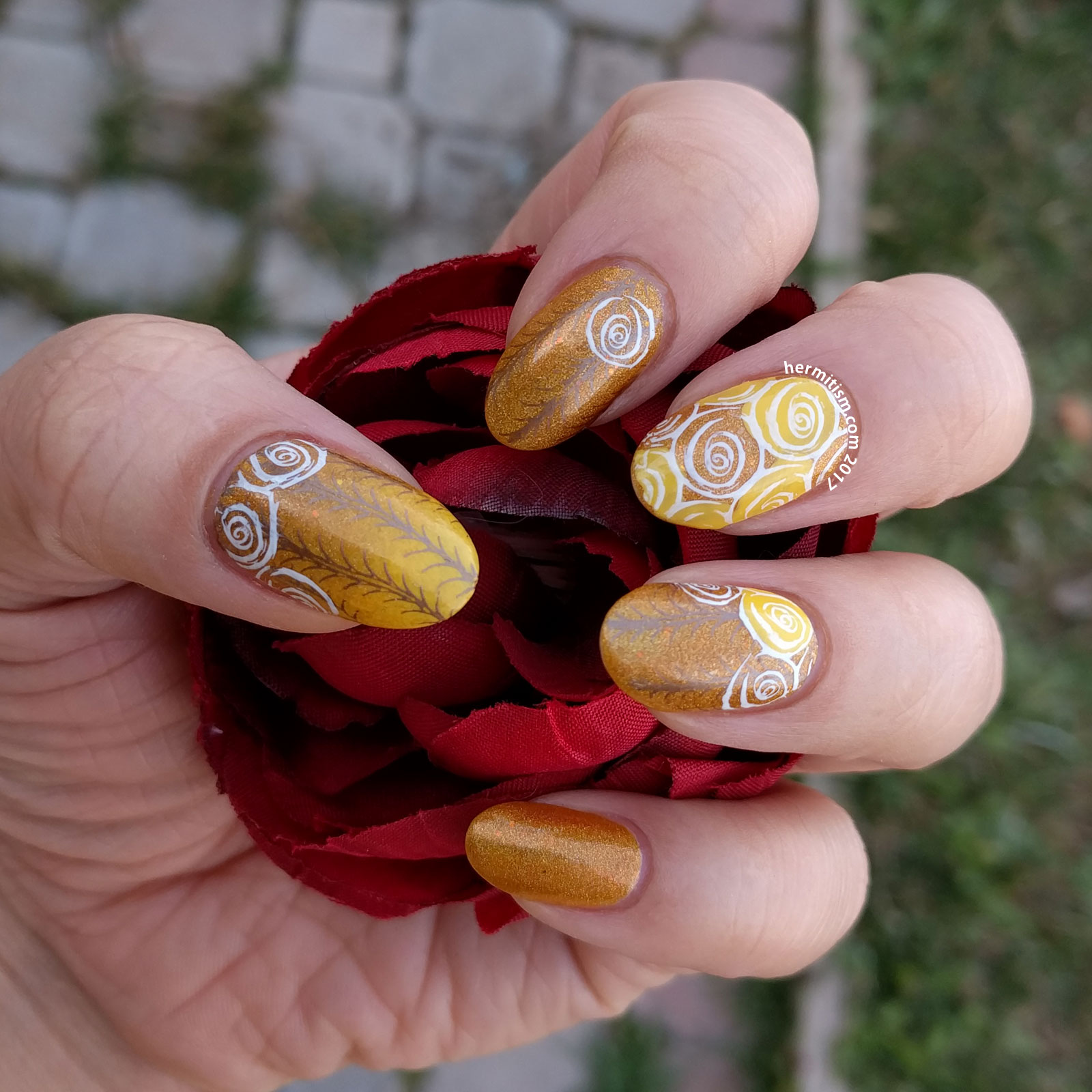 Items being used for the first time are in italics.
More gold nail art: