Today's look is veeery simple. Although if you haven't worked with stickers before, it can be a little difficult to get it off you and onto the surface you're trying to apply it to without destroying it. Confessing for a friend. *cough* Anyway, I bought these cool rainbow holiday stickers a while ago and it felt like time to use it. Especially since I've been posting a lot lately and that leaves less time/mental energy for painting the nail art itself.
Nail art products used
Holiday Cheers
Base Polish:

Revlon's Parfumerie "Espresso"
White and rainbow-foil Christmas/New Years stickers from Aliexpress. Sheet: F712
Items in italics are debuting on the blog for the first time.
Most of the sticker sheet was more focused on Christmas in general. This is also why it doesn't really say "Happy New Year" until you get to the one on my thumb. It's pretty useful and I'll hopefully be able to dig it out again, but I really need to work out a way to get the stickers to lay flatter on my nails. I even top coated with thick layer of gel and I could still feel some sticker sticking up. I may need to stick them directly to a layer of uncured gel.
Finally, I apologize for all the smears on my nails. I swear I buffed them off before photographing but black nails always do me dirty like this.
#SaucyManiSquad – Holiday Cheer!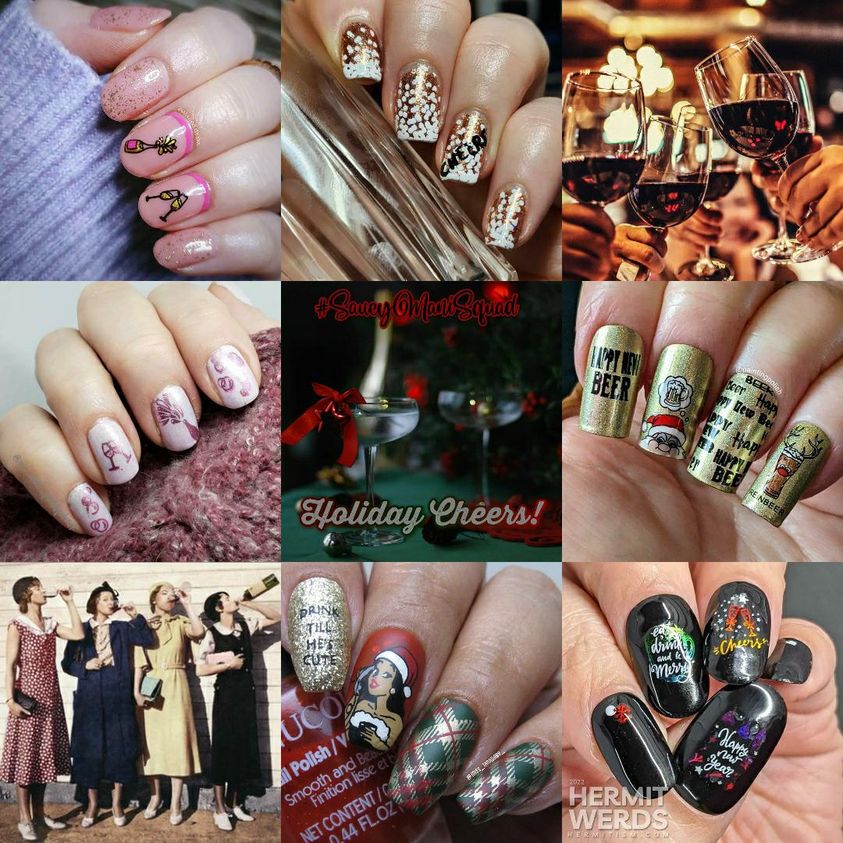 Final New Years nail art photos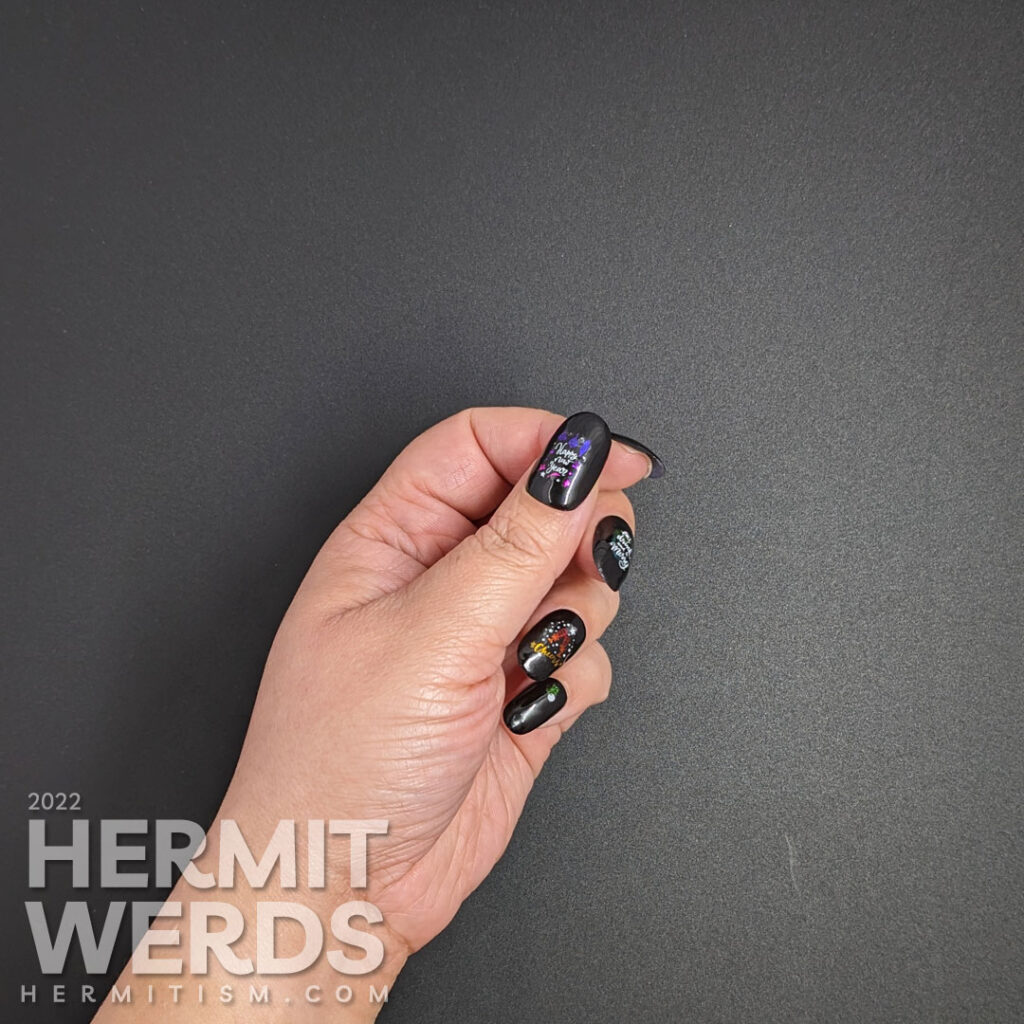 Until next time, friends! 🙋‍♀️