Its International Sushi Day and this time I'm not missing out on posting this sushi nail art. I actually celebrated a day early with sushi for my husband and I while the kids nommed on McDonalds (their pick). Ah, well, not everyone loves sushi. We've found a great place that's right next to our favorite grocery store too. The sushi is so good that even a cali roll feels like a treat!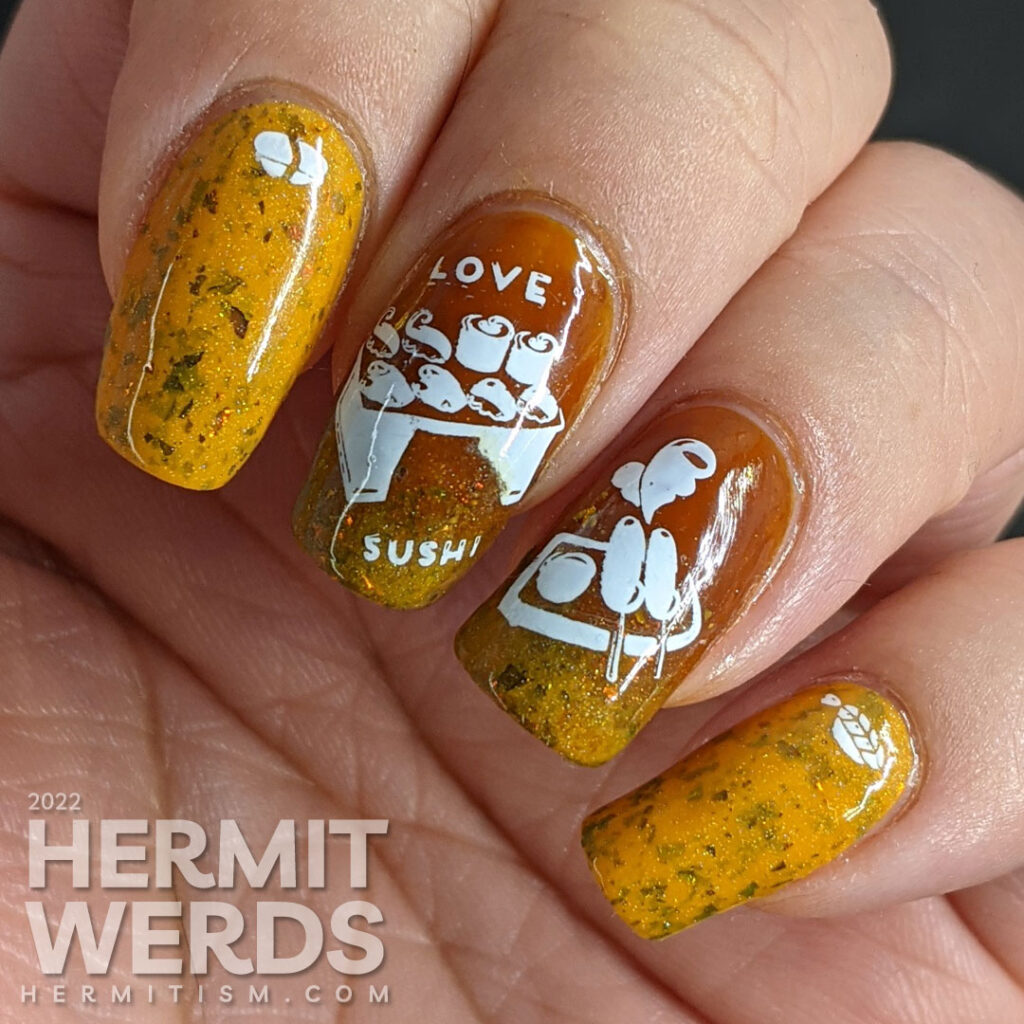 Nail art products used
Base Polishes:

KADS' "Tumeric" and Rogue Lacquer's "Cactus Flower"

Stamping Polish:

Uberchic's "Essential White"

Stamping Plates:

Fingr Angel "VL-005" (tiny sushi and "love sushi") and Moyou London "Cookbook Collection 12"
Items in italics are debuting on the blog for the first time.
I'm not sure that this is going to be my favorite use of either of the base polishes, but I do love mustard-y colors and I think they compliment each other well. Meanwhile everything else was pretty simple since it was just pure nail stamping. I think the hardest part was stealing the words "love" and "sushi" from the Moyou London stamping plate and positioning them just right on my nail.
Final sushi nail art photos…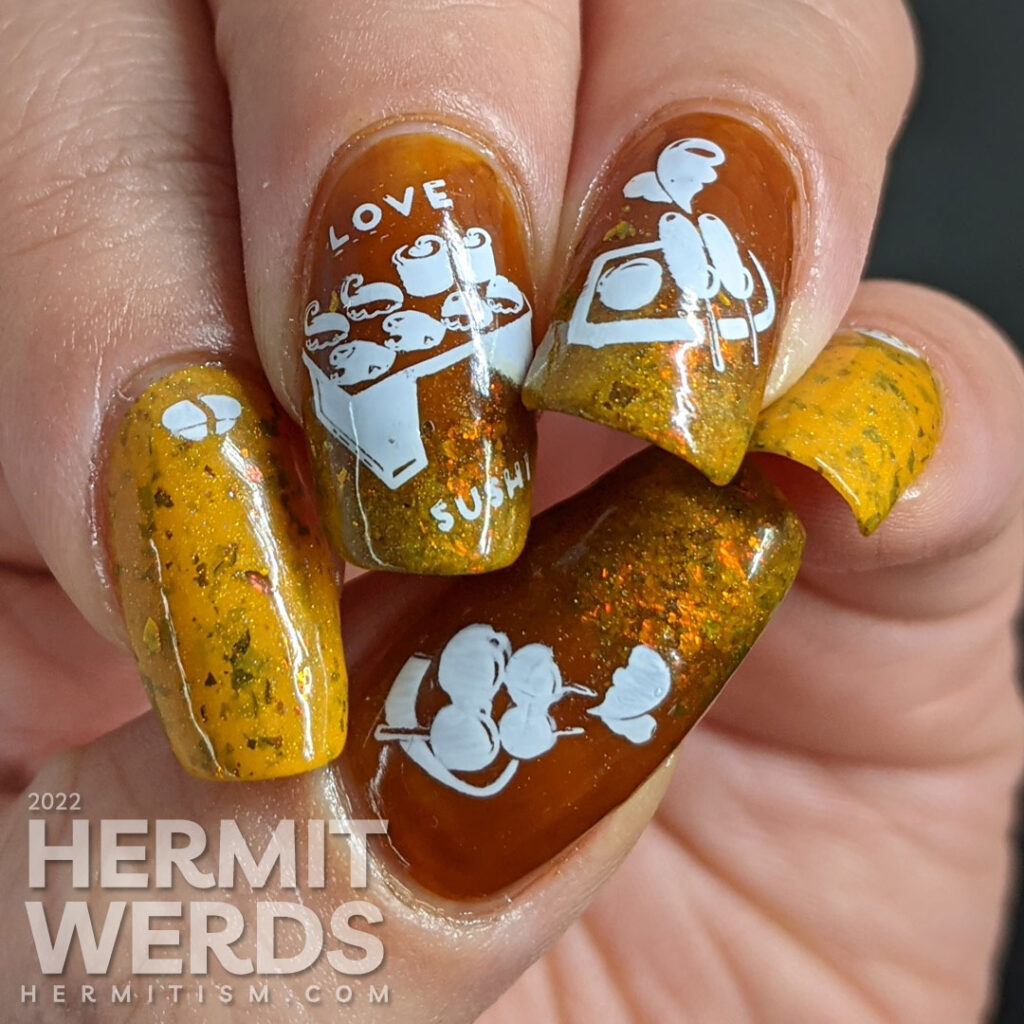 Until next time, friends! I hope your sushi is extra yummy today! 🍣🤤