I typically don't paint back to school nail art or anything of the sort because I'm out of school and I'm not even remotely in charge of my stepchildrens' schooling. Plus by August my old office was so hot. It was really hard to get much nail art done. So it took an @AZNailArtChallenge prompt of 'S' is for School to get me to paint school nails at all. Conveniently I had just purchased Maniology's M059 stamping plate and it's all about school. Which brings me to today's (fairly) simple chalkboard nail art design. Which of course I had to put a silly spin on. 😉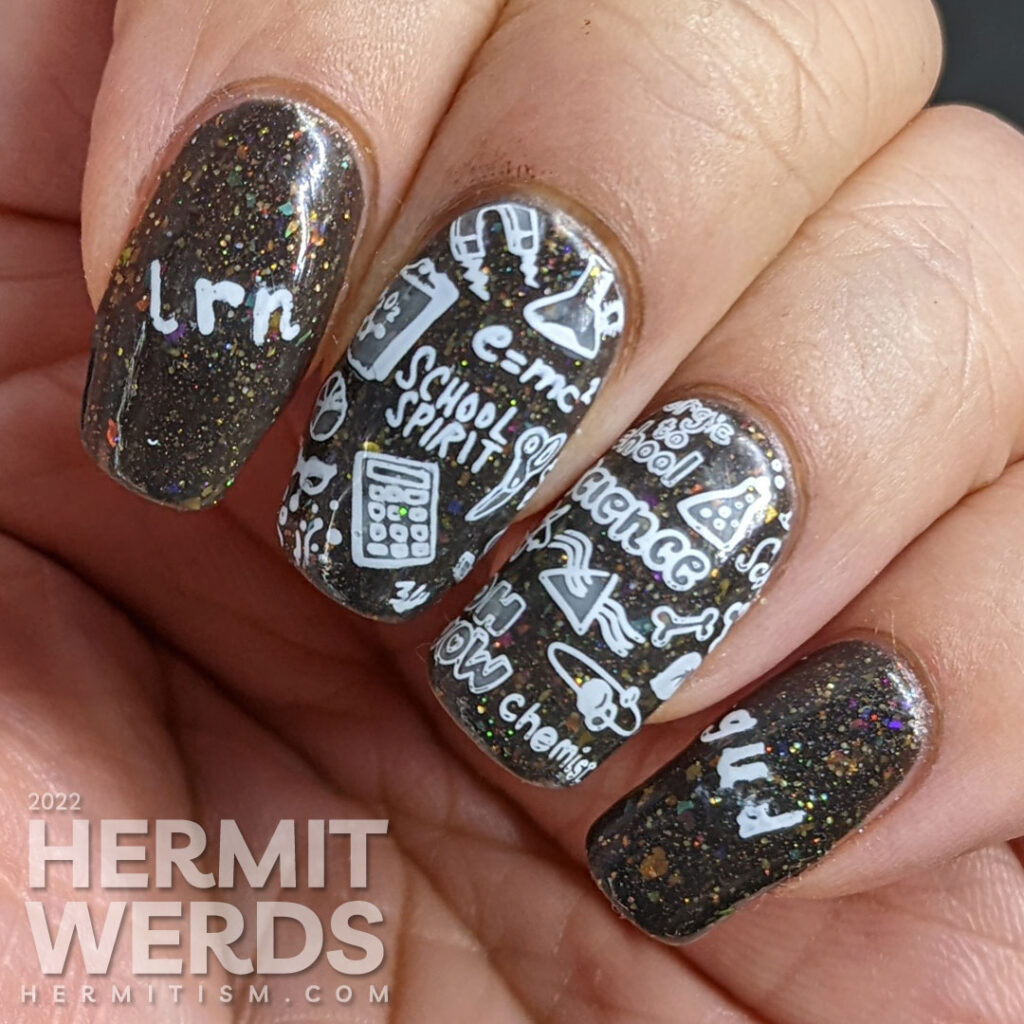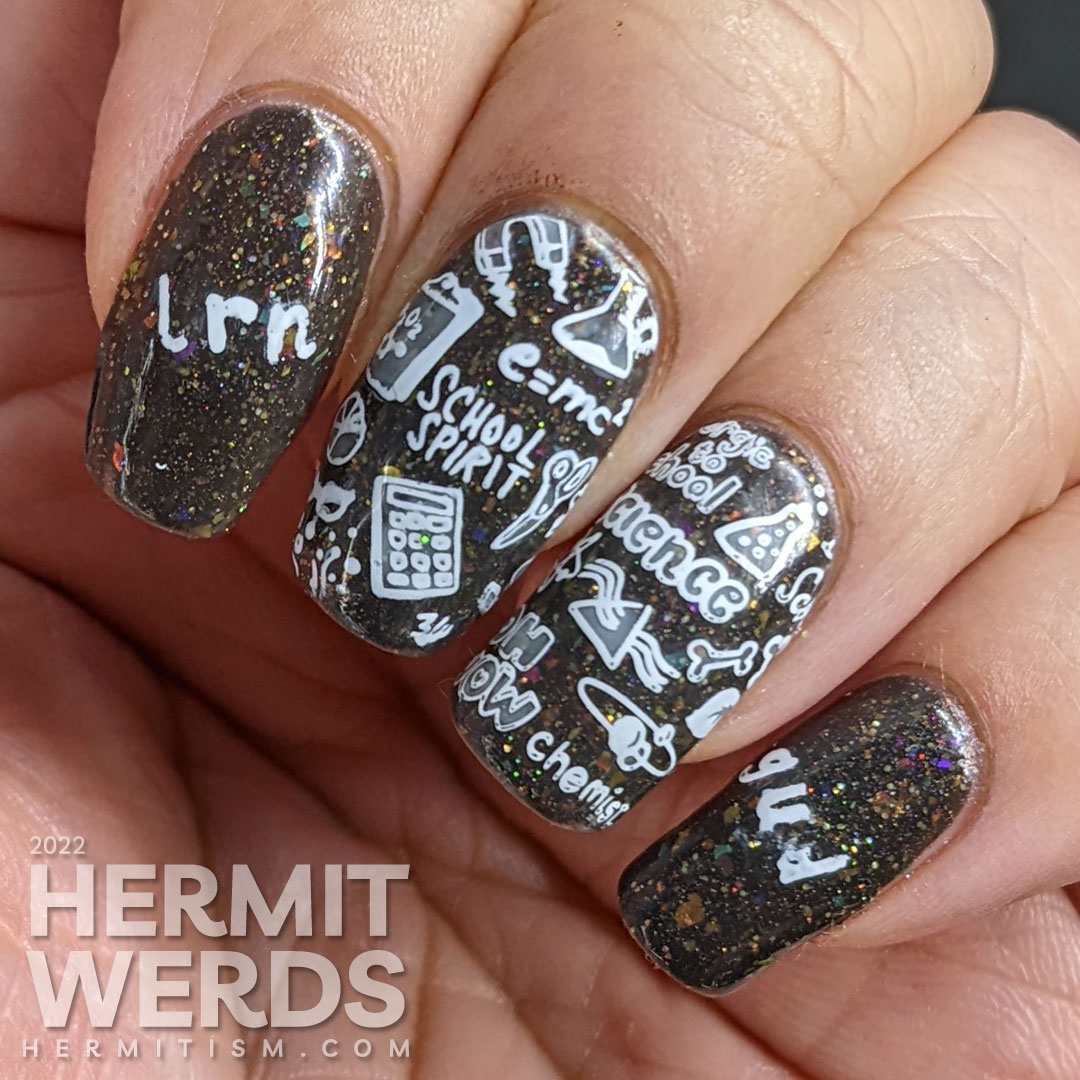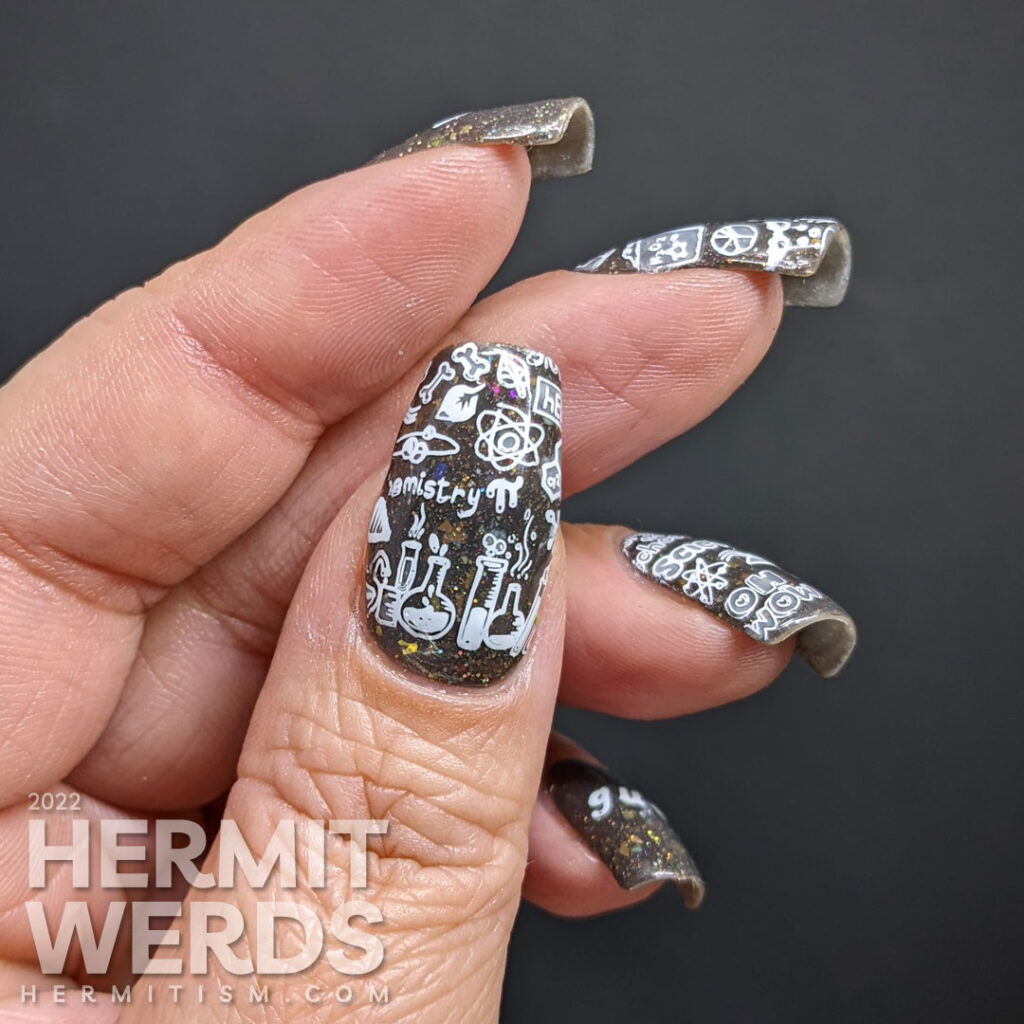 Nail art products used
Base Polish:

Noodles Nail Polish's "Feathered Flight"

Stamping Polish:

UberChic's "Essential White"

Advanced Stamping Polish:

KADS' "Cloud Dancer"

Stamping Plate:

Maniology's "M059"
Items in italics are debuting on the blog for the first time.
I started with a not-quite black polish from Noodles Nail Polish called "Feathered Flight" because chalk boards get so dusty once you start using them that they aren't true black either. I didn't want to take away from the simplicity of chalkboard images so I filled in my decals with the usual white jelly polish. And that's it. I'd played around with the idea of doing some sort of rainbow gradient with alcohol ink, but I didn't have the time. The flakies in the base polish are more than enough rainbow for this mani anyway.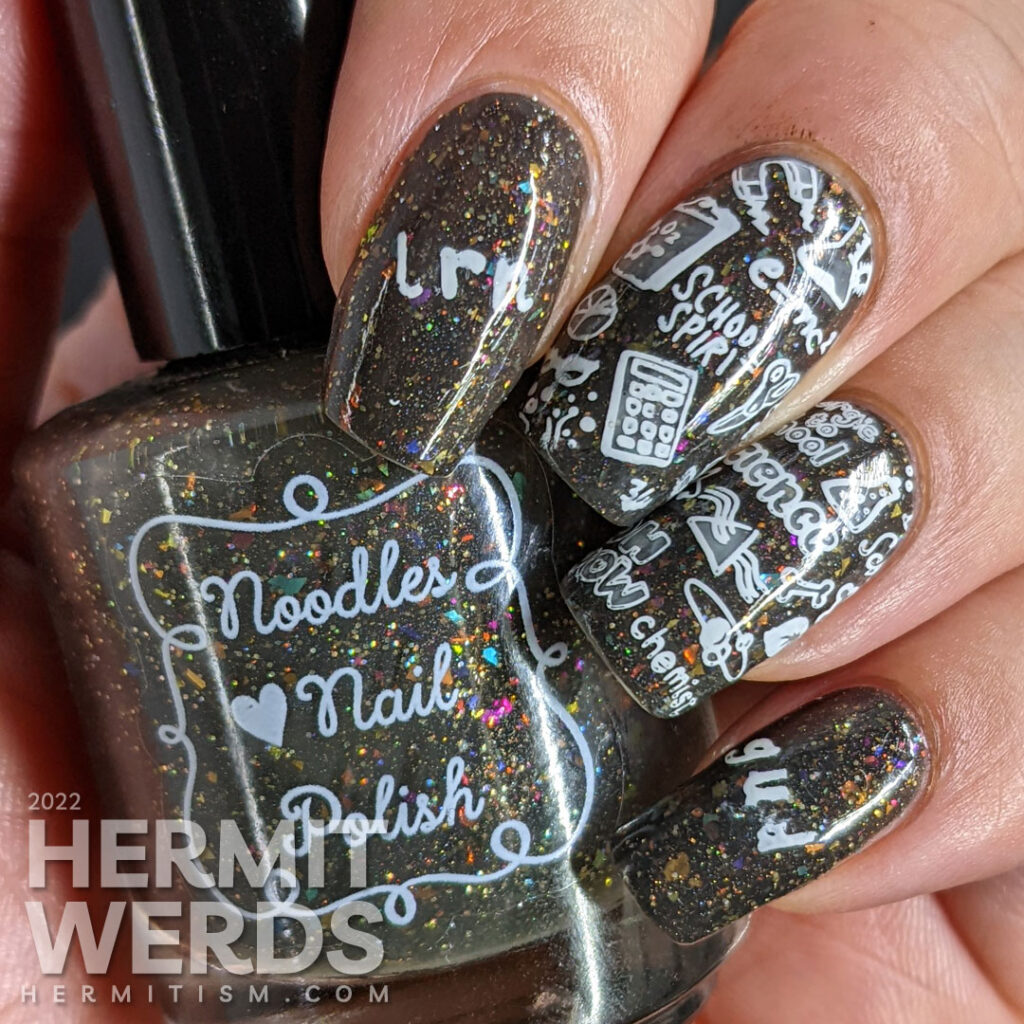 #AZNailArtChallenge – 'S' is for School
The participants brought lots of great inspiration to March's last prompt so next school-year when you're looking for some inspiration, well, best start bookmarking! Check out the group tag. Meanwhile, Leonie has posted the next prompt: 'T' is for Treasure. I already have my next design sketched out. Will I turn it in early? Probably not. My nail art-ing schedule for April is quite full. 😂
And if you're looking for some nail art challenges in April, Leonie also maintains the @NailArtChallenge Instagram account that lists a lot of them. I've always found it very useful.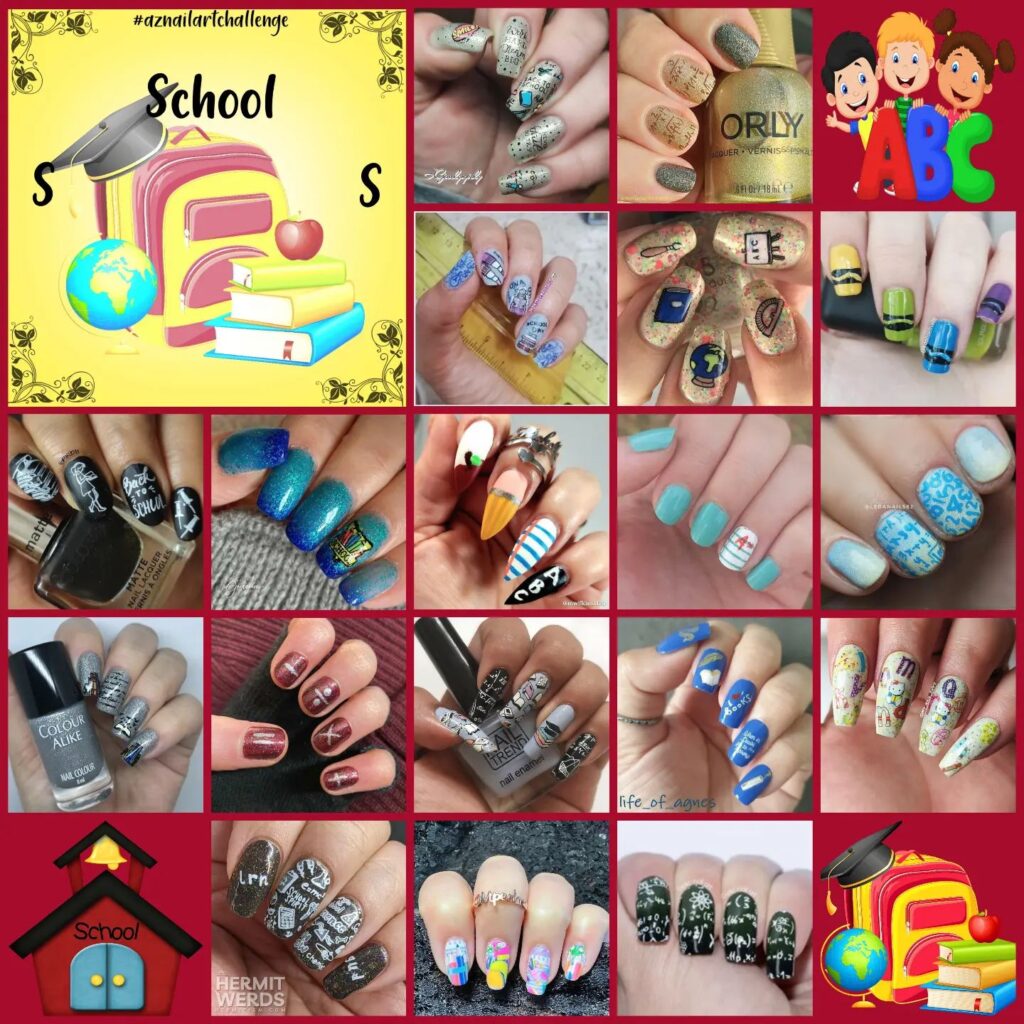 And the final images…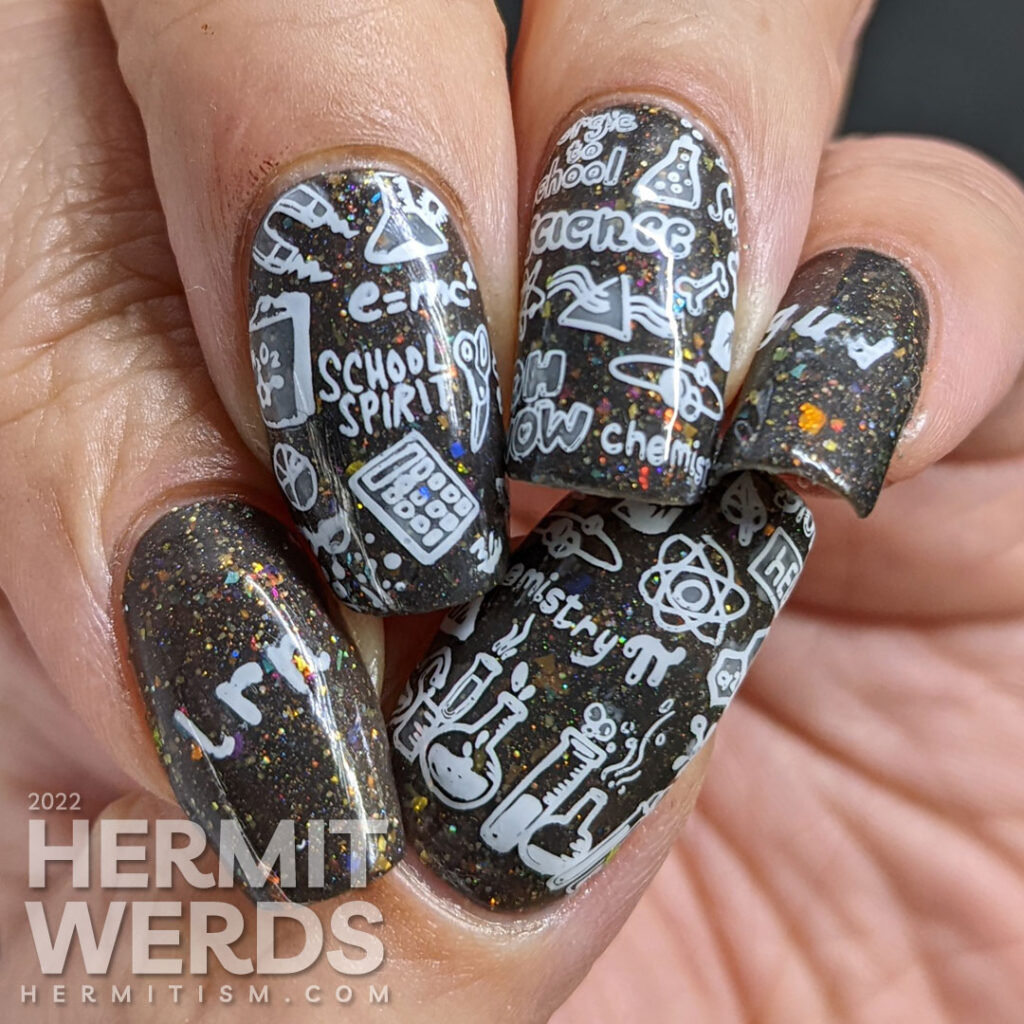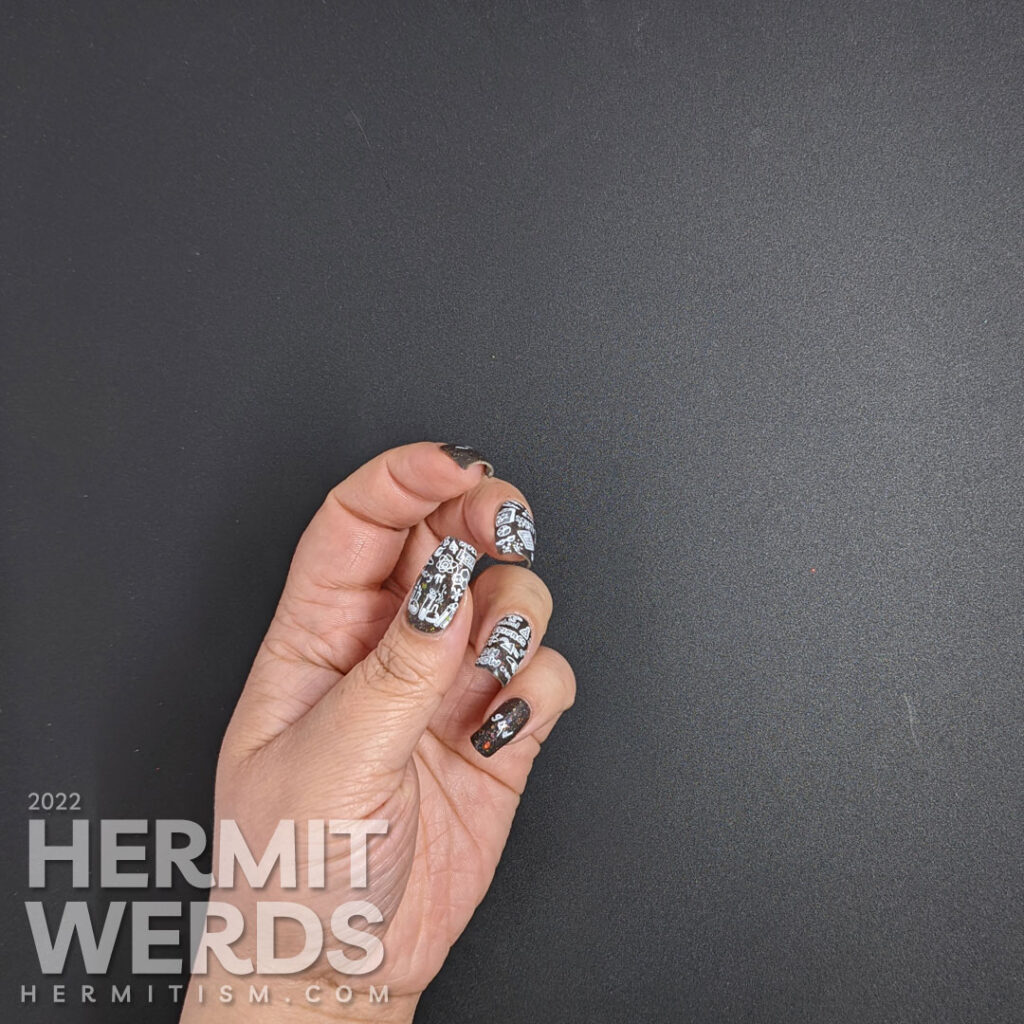 Until next time, friends! 🙋‍♀️