And we're back to the holidays with Valentine's Day coming up. This one was a simple lace + something fun mani. I paired a "Call me! XOXO" stamping decal with more "XOXO"s and a mobile phone. Really in many ways my favorite part was the lace stamping image paired with a lovely thermal polish that goes from a darker wine color to a lighter pink. I own several different bottles of visible nail line blur so I got to choose the one that leans pink from Cupcake Polish to match my base polish. No VNLs today!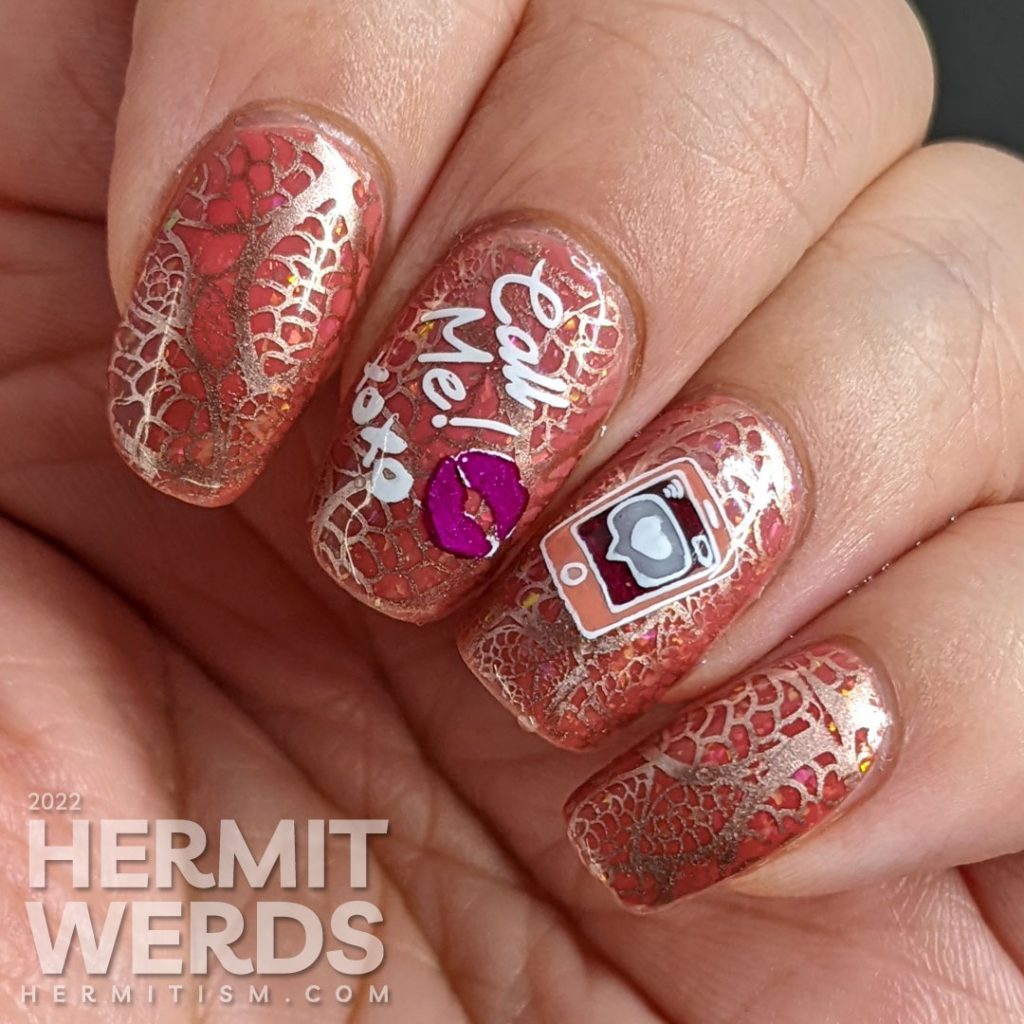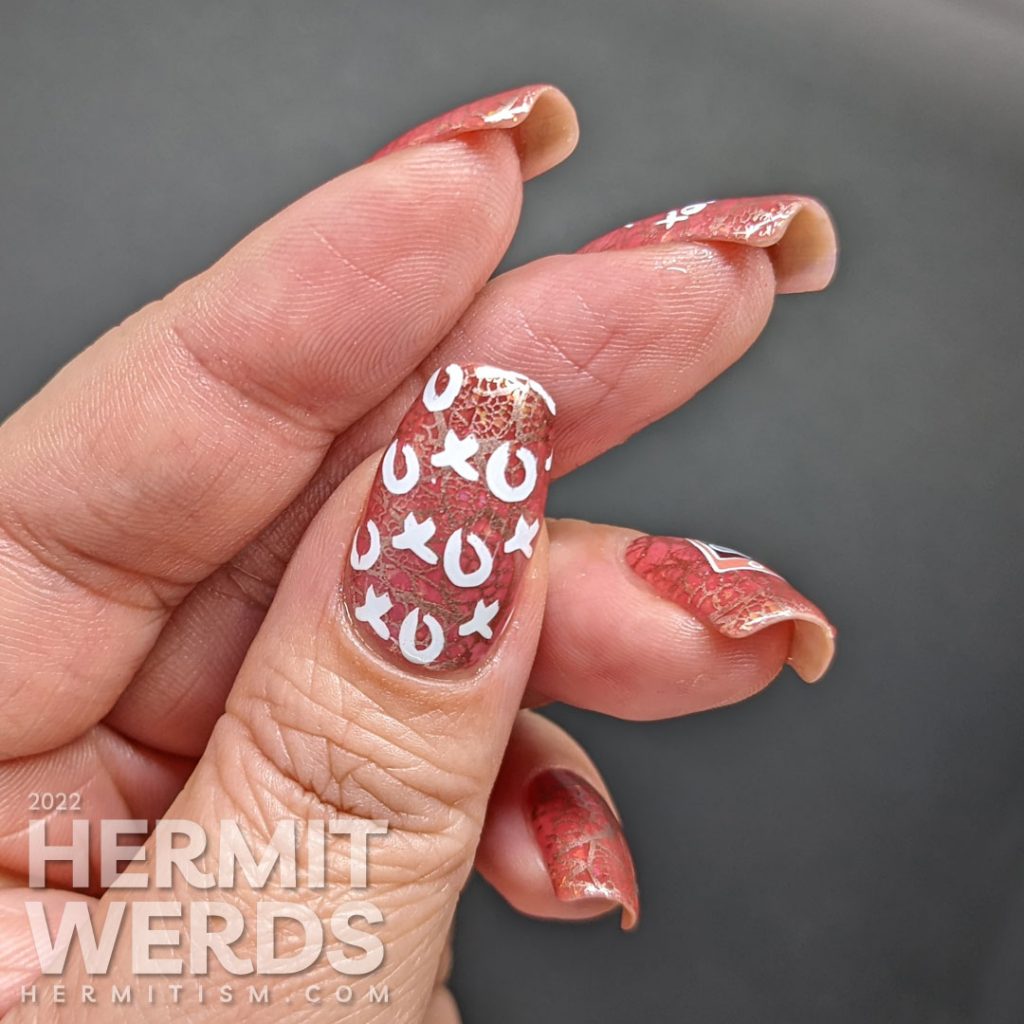 Nail art products used
Base Polish:

Peachtree Polish's "Poison Centipede"

Stamping Polishes:

Hit the Bottle's "Roseglow Gold", Maniology's "Leather", and UberChic's "Essential White"

Advanced Stamping Polishes:

Born Pretty's "Coral Grapefruit" (press sample), KADS' "Cloud Dancer", Maniology's "Leather", and Pretty Serious' "Overcast"

Stamping Plates:

Born Pretty "Valentine's Day BP-L005" ("XO" pattern), Maniology Basic Instinct "BM-XL303" ("Call Me! XOXO" and lips), Moyou London "Kawaii Collection-01" (cell phone), and "YZW-N03" (lace)
I rather failed to fully photograph the thermal range of this polish, but I covered it up with so much lace that I'm not sure it matters all that much. Still, they paired together well and I wouldn't be surprised if more people liked the plain-er version of today's mani. You really don't have to be that explicit to create Valentine's Day nail art. Anything pink, red or light purple will do.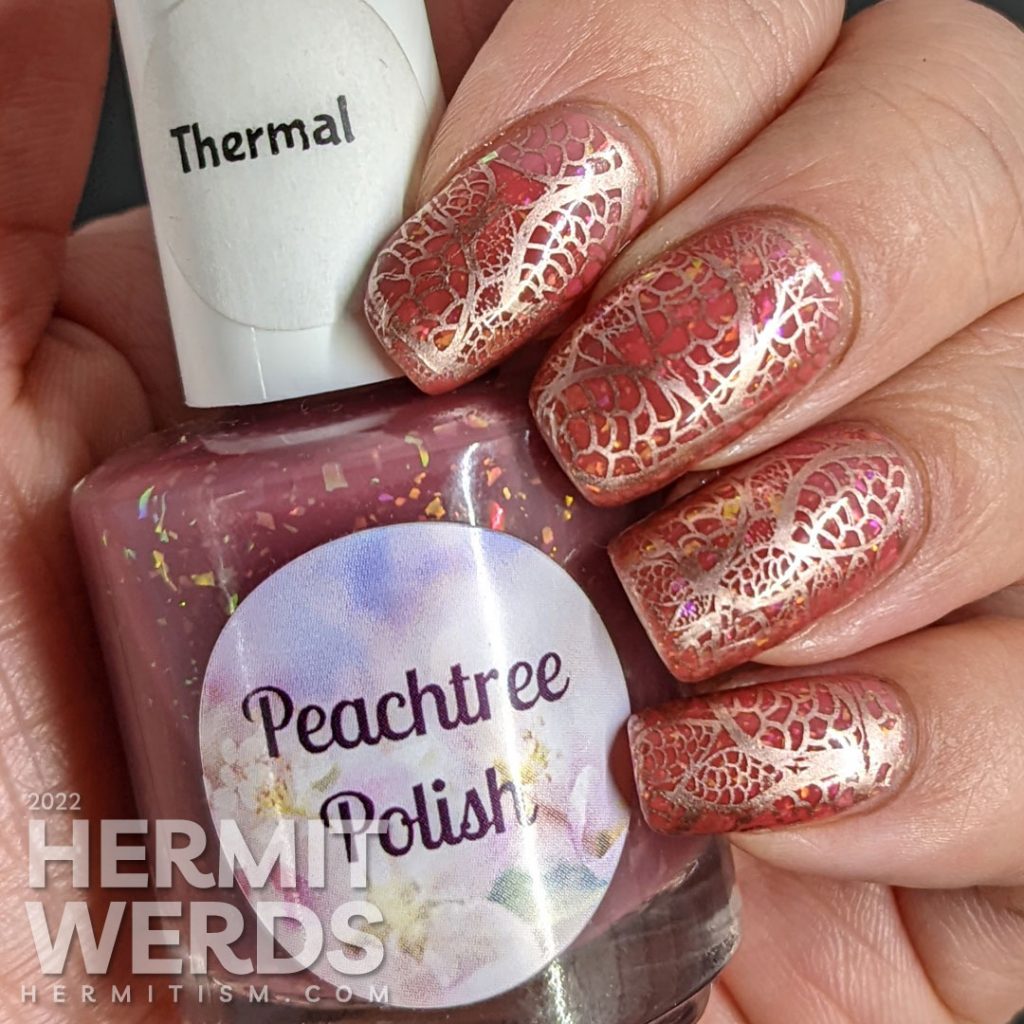 A few final photos of my fancier version. I do love how the flakie's glow matches with the rose gold stamping polish. Yum!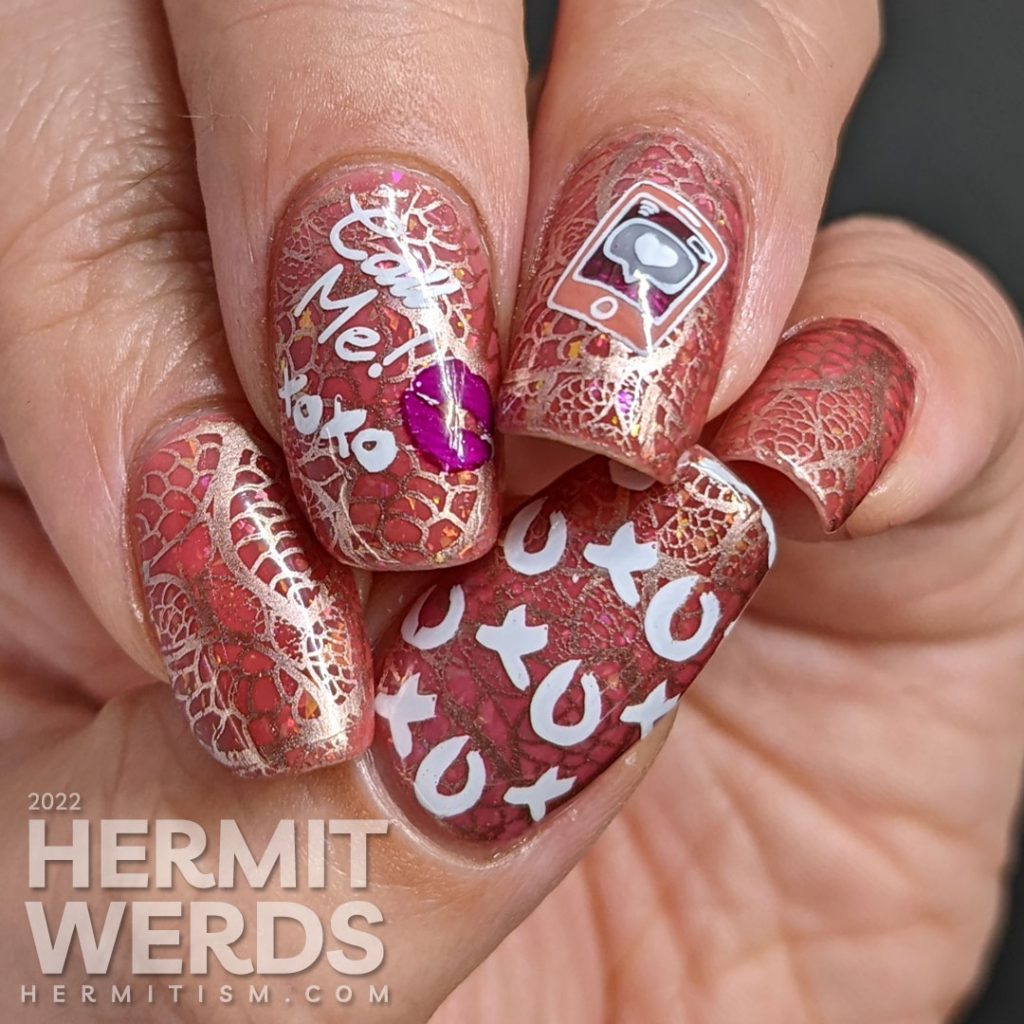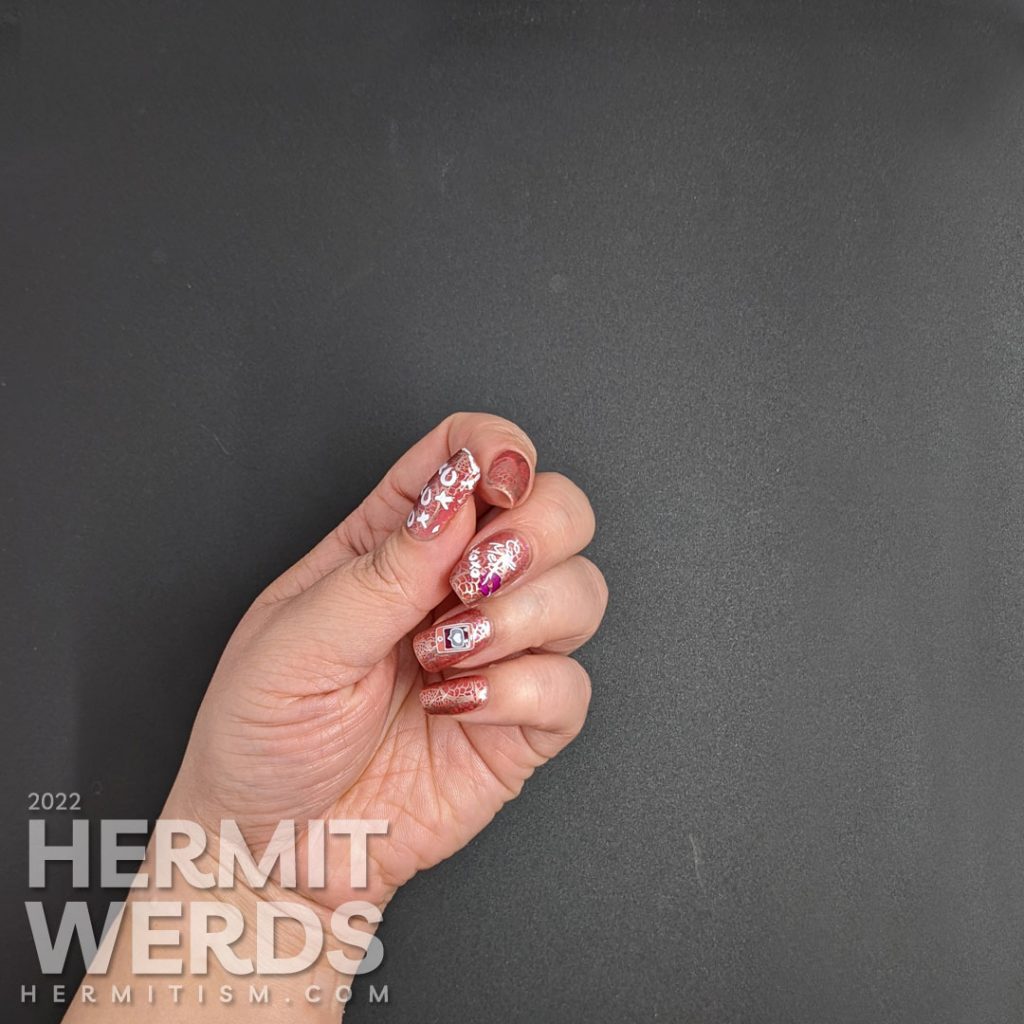 Until next time, friends! 💕