I'm trying a new (to me) challenge this month because I liked its prompts the best: #Sammys2021Challenge run by @my_nail_envy. Its first prompt was Forest and I really wanted to use this image of a tiny lady in a kimono holding a giant lotus leaf and framed by some bamboo. For my colors, I turned to the limitations of the When Colours Collide challenge which gave me yellow, gold, and black to play with. And so with their powers combined I have bamboo (forest) nail art to share. I really like this one.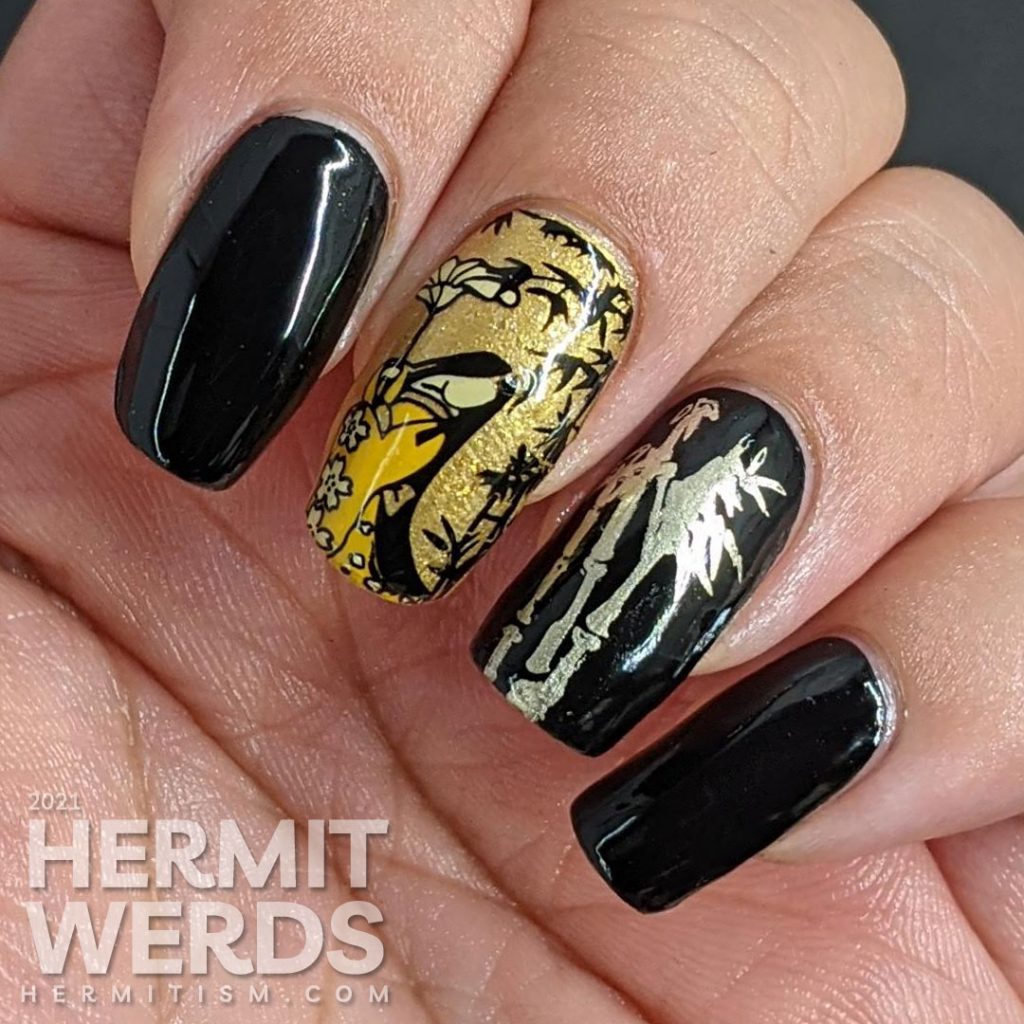 It felt appropriate to give this magical lady a home hidden deep in the bamboo forest.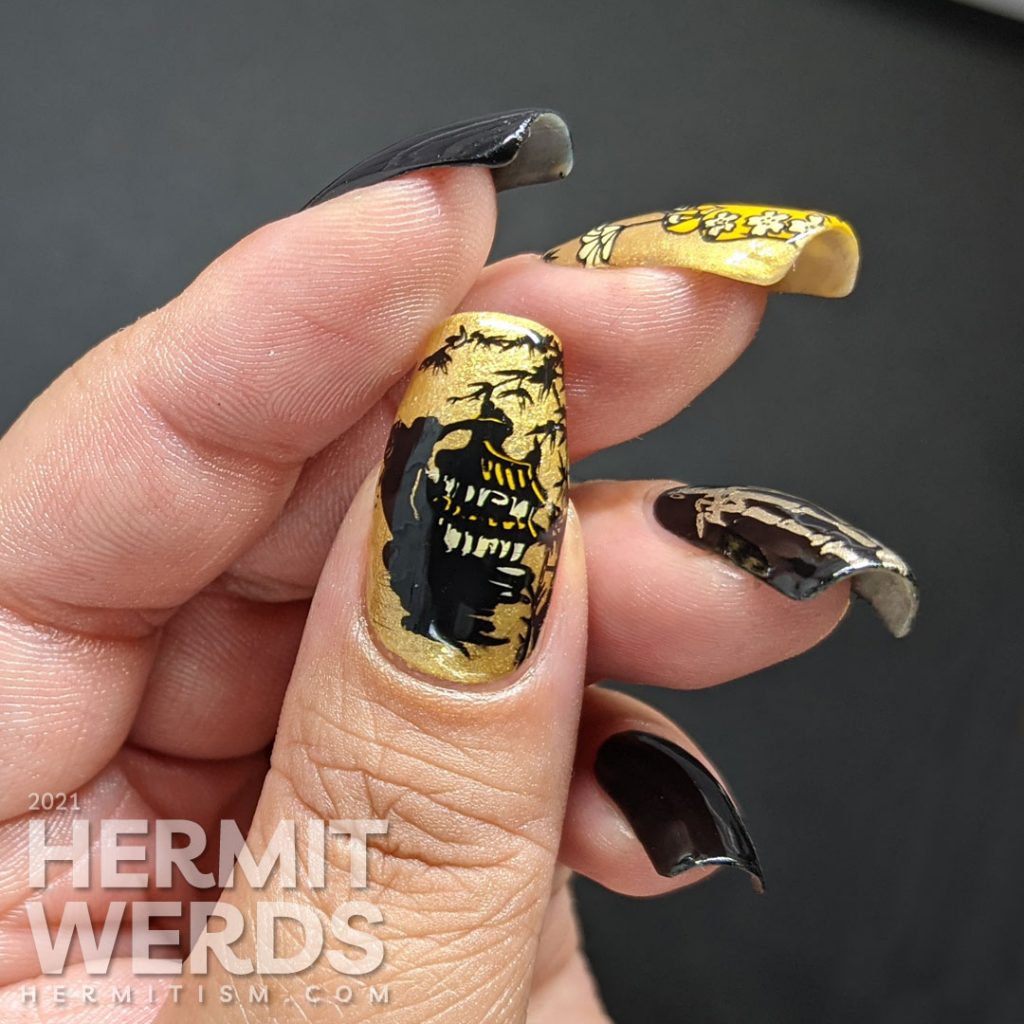 When Colours Collide – Yellow, Gold, Black
Generally I prefer yellow and grey to yellow and black and it was a bit of a challenge to achieve contrast between the yellow and the gold, but I think it all turned out well for me. Check out the group tag to see a lot of cool and different designs. There's a lot to lessons to learn about handling the contrast problem out there.
The next prompt for this challenge is purple, silver, and black. It doesn't really match any of the things I planned to paint this month so I'm not sure I'll be participating.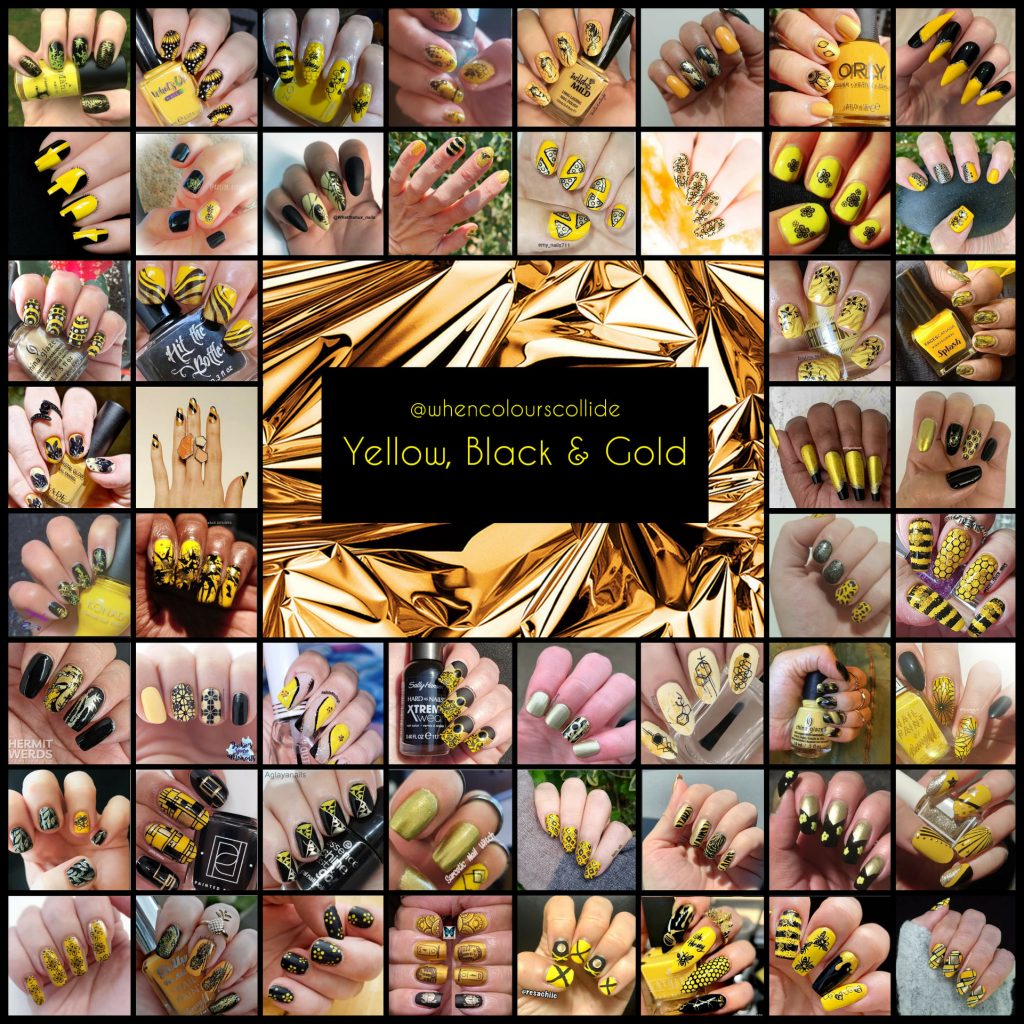 Nail art products used
Base Polishes:

Stamping Polishes:

Advanced Stamping Polishes:

Stamping Plates:
In some ways my fugue helped make this nail art better. I'd originally painted all my nails a dark mustard color with the idea that I'd layer stamp the bamboo on top. Instead I waited so long to start painting that I had to take it off and decided to paint something more possible for my current energy levels: i.e. simpler. I also originally had my ring finger painted gold as well and backed out of it because I only wanted to have to slap on some gold bamboo.
Yeah…the rallying cry of this nail art was give me less to do or I won't be able to finish at all….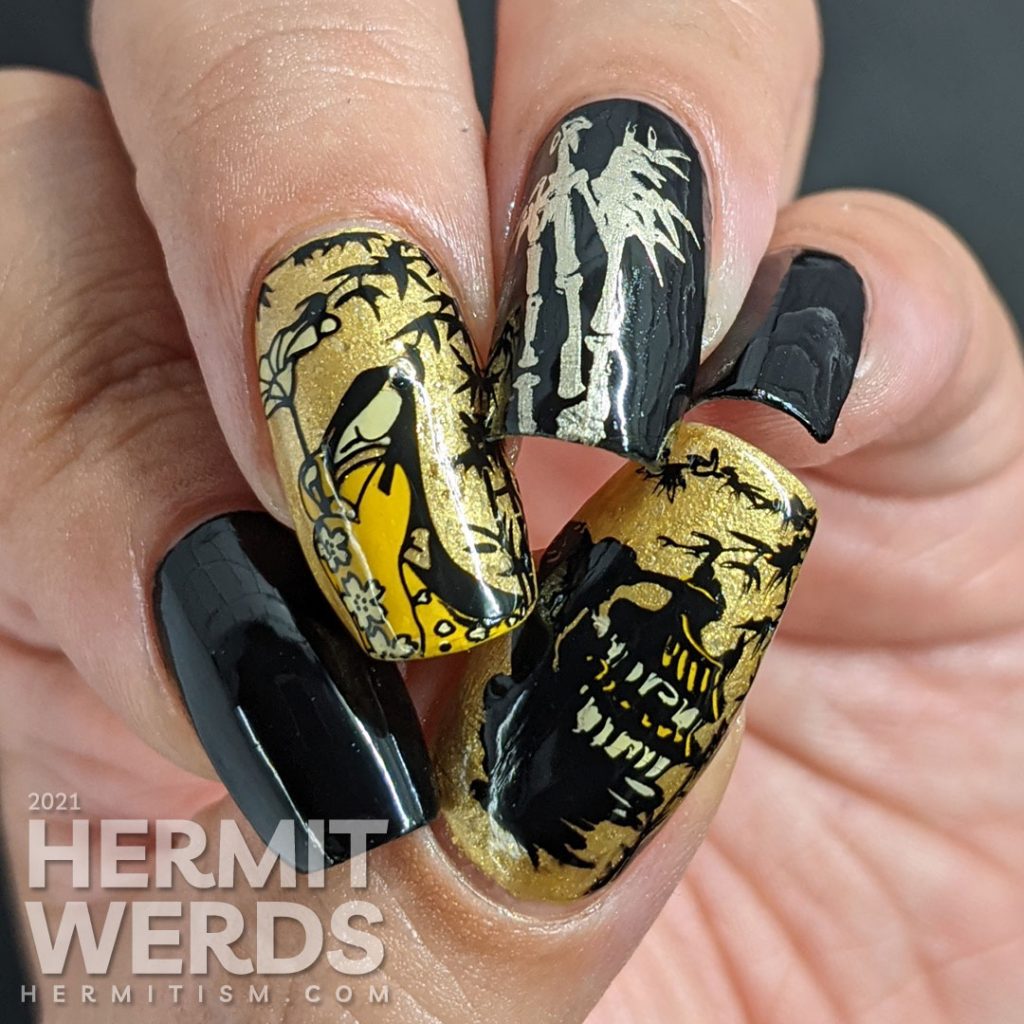 Although I did add some complexity back by stealing the same bamboo that frames the lady to also frame the house on my thumb.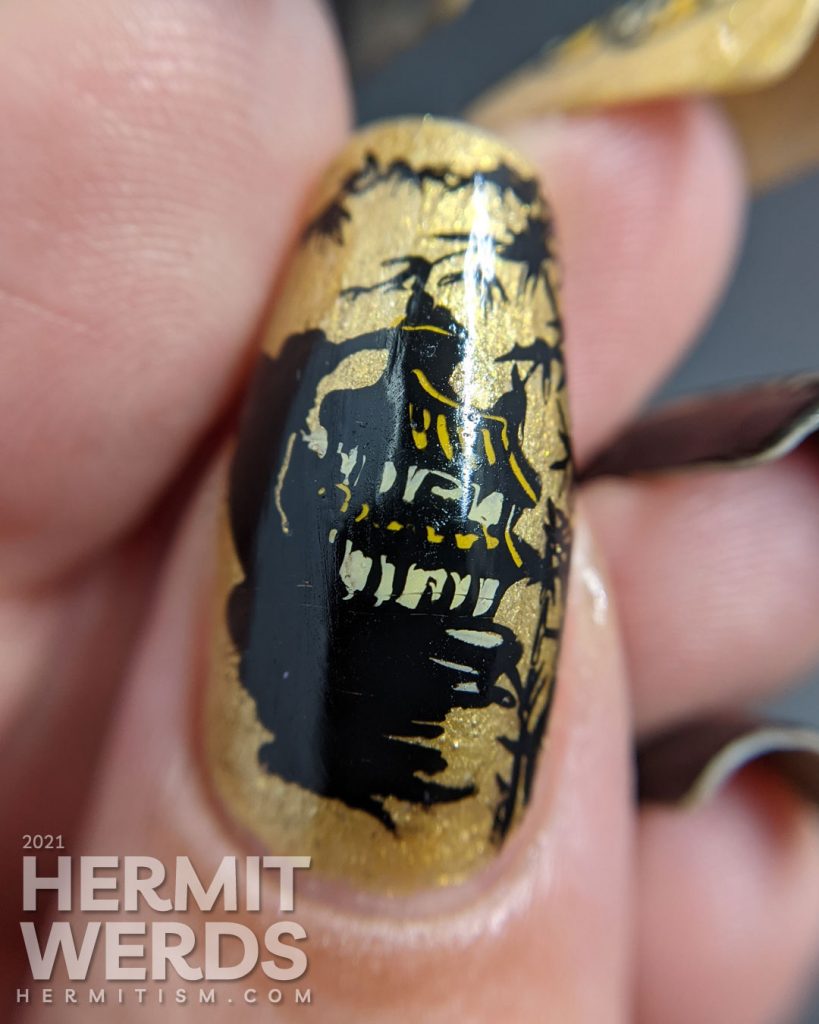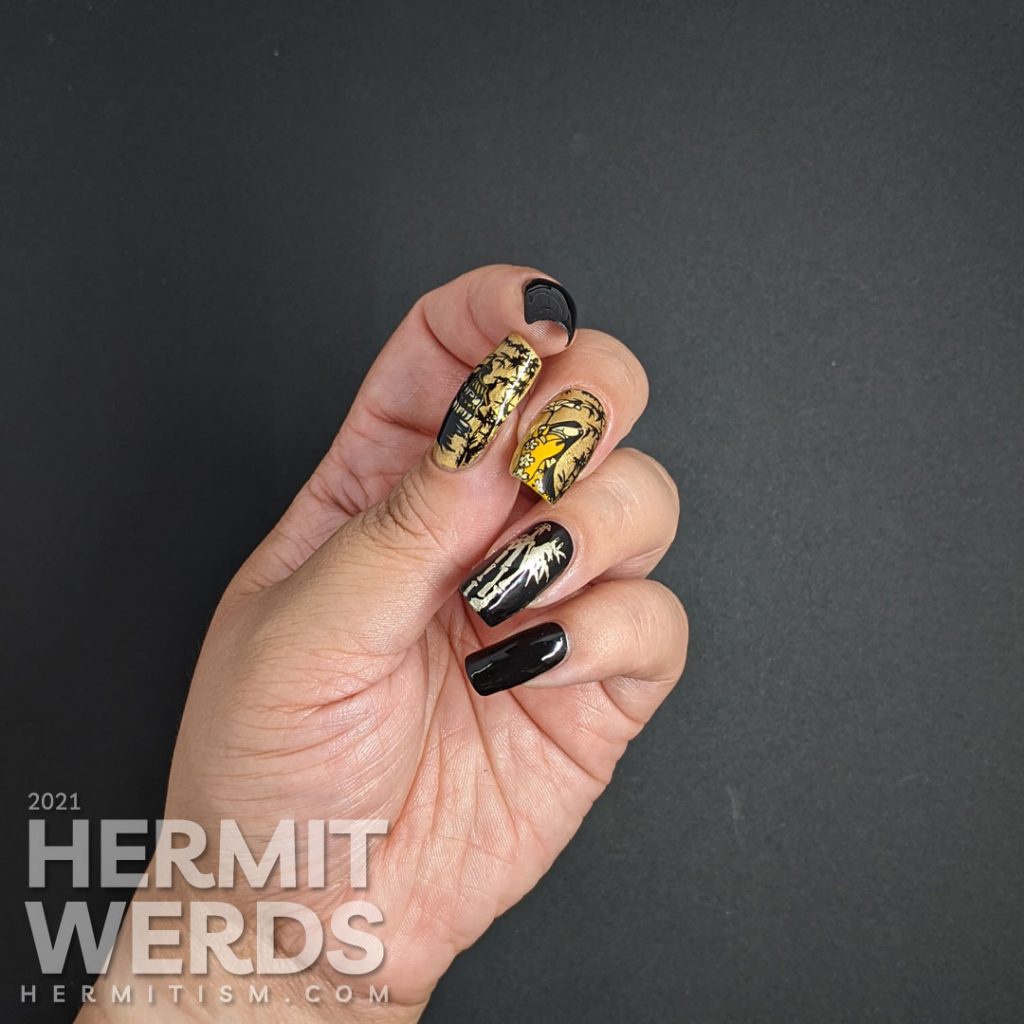 Until next time, friends! We will persevere! 💪