Let's face it. Very few of the so-called "ugly Christmas sweaters" are actually ugly. Instead, what they are is tacky. And I do looove tacky. Not to the point where I think I can pull it off on a daily basis, but I have a deep admiration for those who have made it their style like: Dolly Parton, Jojo Siwa, and Ke$ha. As Dolly has already told us, "It takes a lot of time and money to look this cheap, honey."
And also this is one of my favorite Weird Al music videos:
Yessss!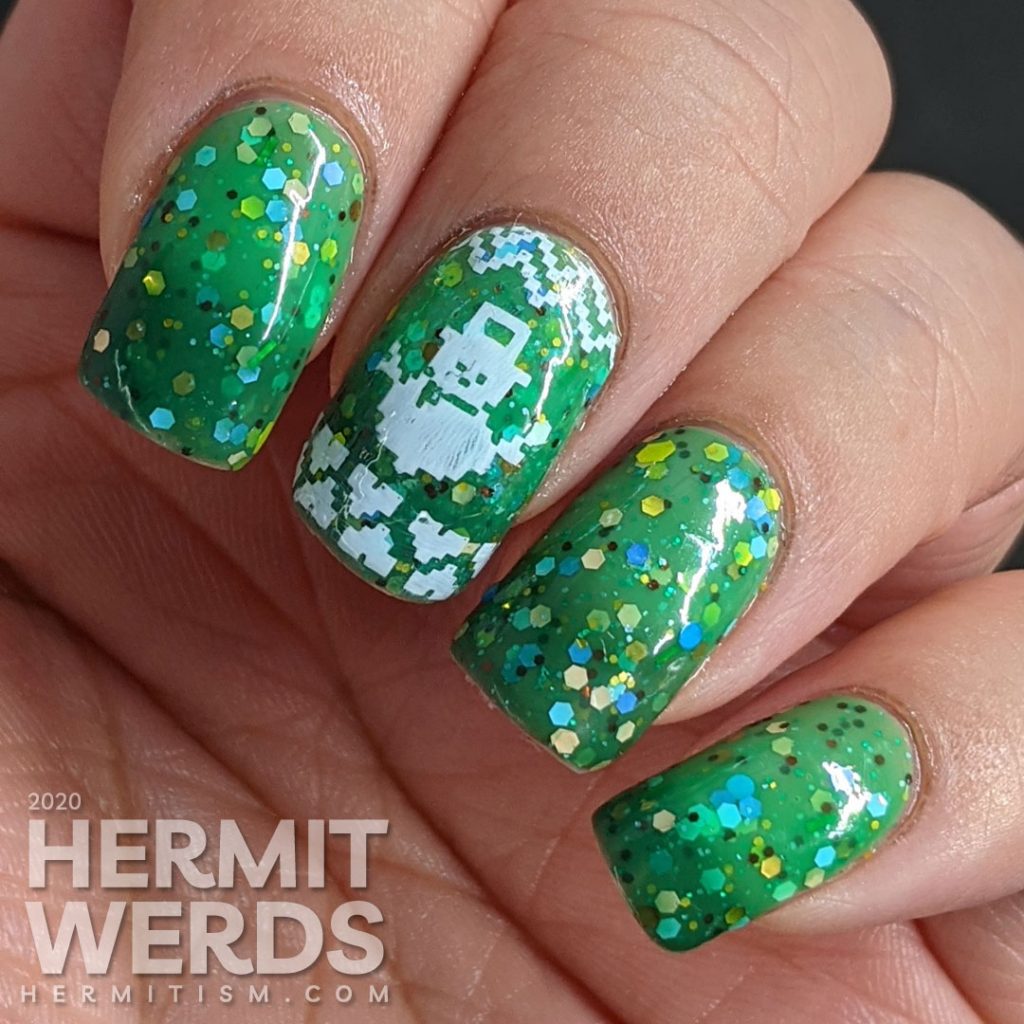 And isn't this squish adorable? It came in my Night Owl Lacquer Black Friday order, if memory serves. It will probably end up in my step-daughter's bin of toys now that I've used it as a prop. 🍬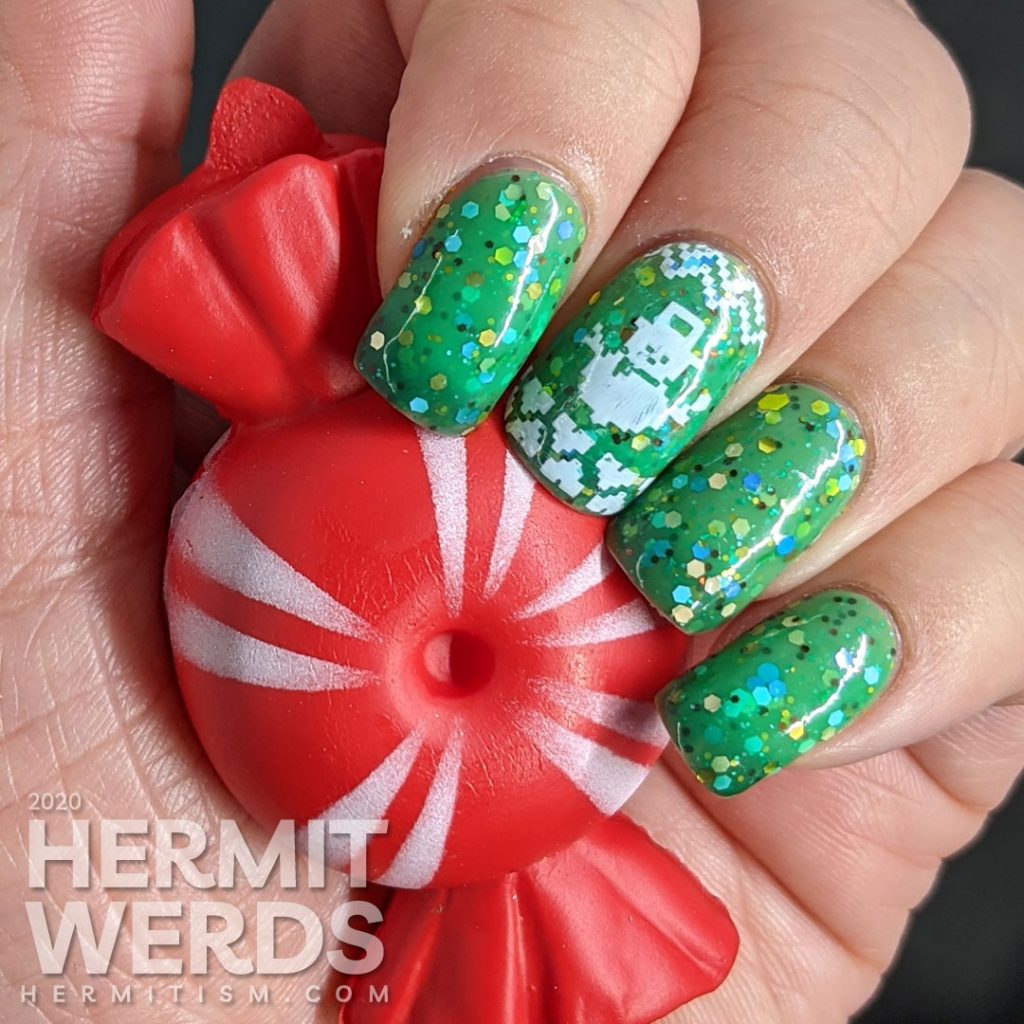 #Pantone2020winterchallenge
Oh, I love Ine's mood boards so much and this week's is no less great. She not only made it festive, but it's gloriously diverse as well.
I feel like I had a good match for Pantone's Ultramarine green in Moonshine Mani's "New Horizons" from Polished Gamer's Box in April 2020. It's a tri-thermal so it doesn't match the color all the time, but how could I resist using such a gloriously "tacky" crelly in my Christmas sweater mani? I suspect if I didn't have this polish I would have hauled out Maniology's "Tree of Life" again.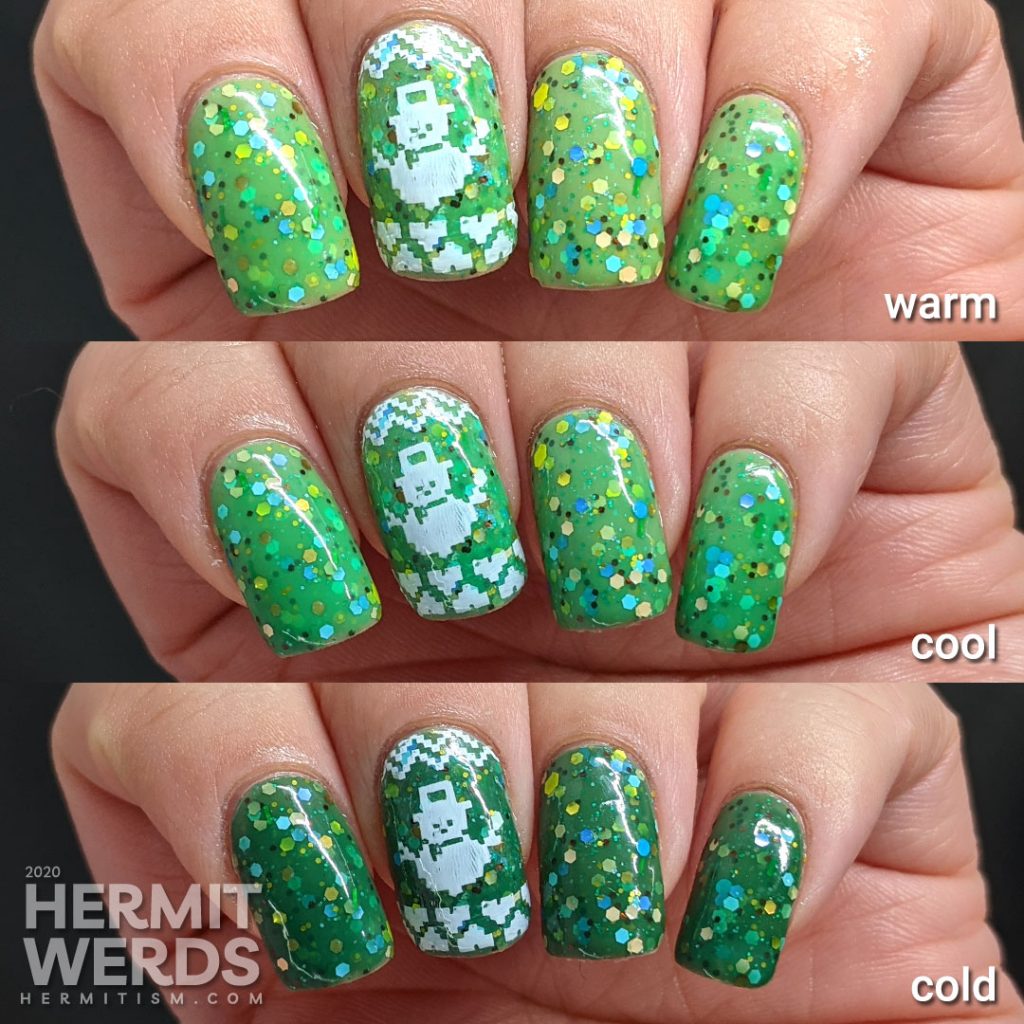 Nail art products used
Base Polishes:

Cupcake Polish's "VNL Blur" and Moonshine Mani's "New Horizons"

Stamping Polishes:

Uberchic's "Essential White"

Stamping Plates:

Nicole Diary ND-L13
I decided to try out Cupcake Polish's "VNL Blur" to keep my visible nail line (VNL) from showing when the lightest part of the tri-thermal was being photographed, and wow it worked! I was a little skeptical about how well it would work since it's a surprisingly dark and pinkish nude. The first layer of "New Horizons" really clashed with it. But with three layers of polish slathered on top, it worked great.
I don't know if Cupcake Polish plans to sell these outside of Polish Pickup (and their site is down for maintenance right now), but there are a lot of nude polishes out there. It's worth experimenting with if you like sheer polishes, but don't necessarily want VNL.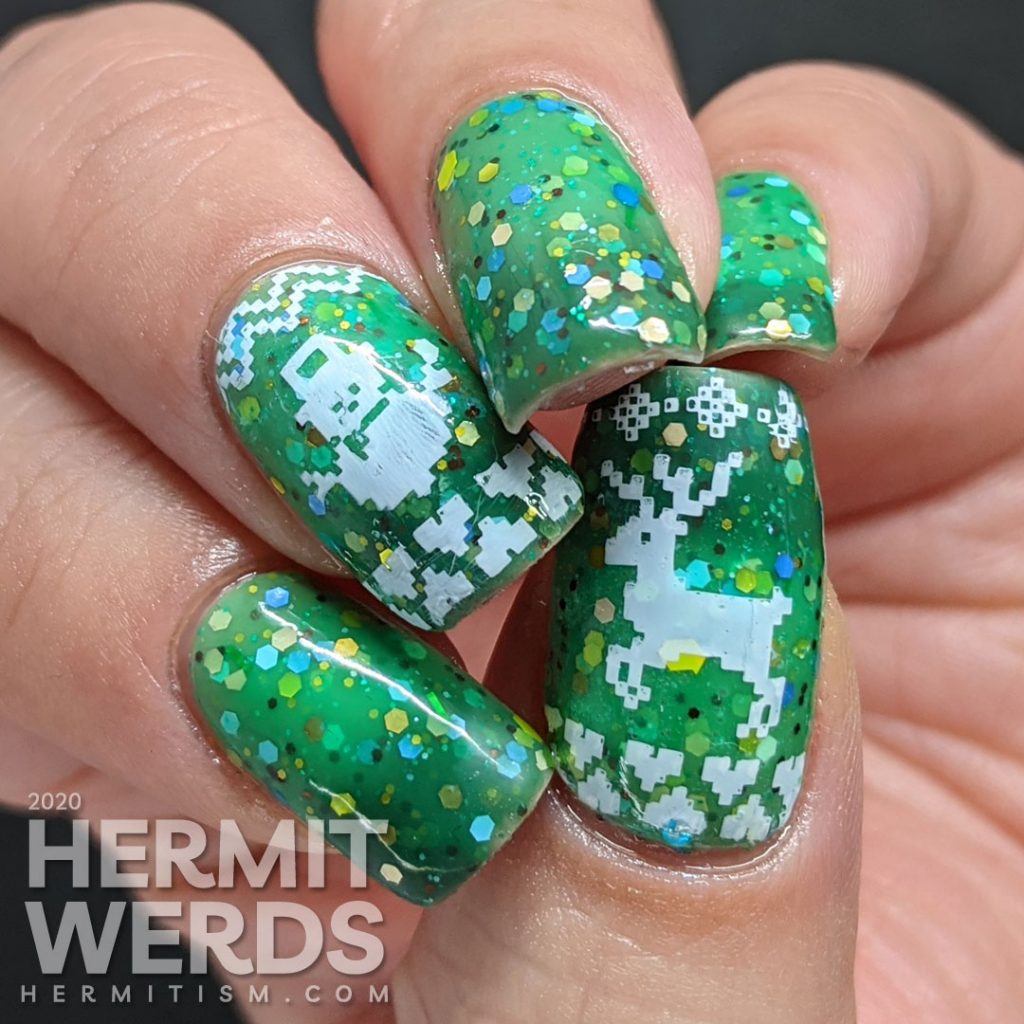 I didn't take any macros besides my thumb this time, so we'll just end with a far-ish…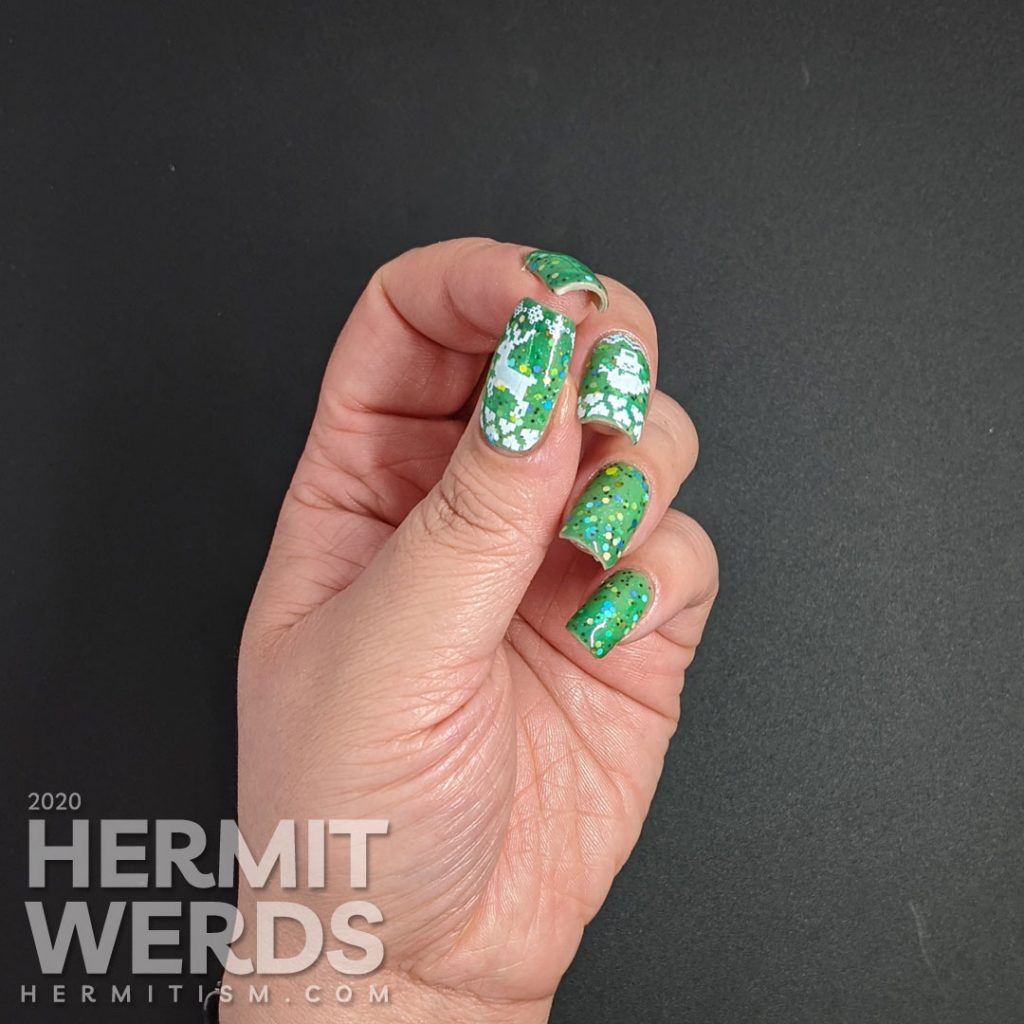 Christmas is almost here and it's going to be a single-household one outside of Zoom, at least for me. But whether you brought your ugly sweater out on Ugly Sweater Day (which was Monday) or are saving it for Christmas itself, I hope you have fun and safe plans to look forward to. (Mine mostly involve too much food and schmoozing with my husband.) Until next time, friends! 👋