As much as I enjoy being able to include the next prompt collage for the Pantone challenges, today's design was ready to post so here we go. It's been a while since I painted polar bear nail art and an even longer time since my Gone Fishing nail art design. I was happy to revisit both topics, especially when it let me cover #MyMonthlyNaturalMani's Ice prompt. Yeah! Stoning birds! 🤣
Classic Blue
Classic Blue is not only our prompt color for today's look, but Pantone's Color of the Year for 2020. Honestly I find their pick very boring but then I rarely agree with them. Also I am running out of darkish medium blues, which is why my pick is much brighter than it should be. I'm trying! 😬
And I am also very relieved that this the last darkish medium blue until next fall/winter. Maybe I'll get lucky and the trend will go to darker blues. I have lots of those!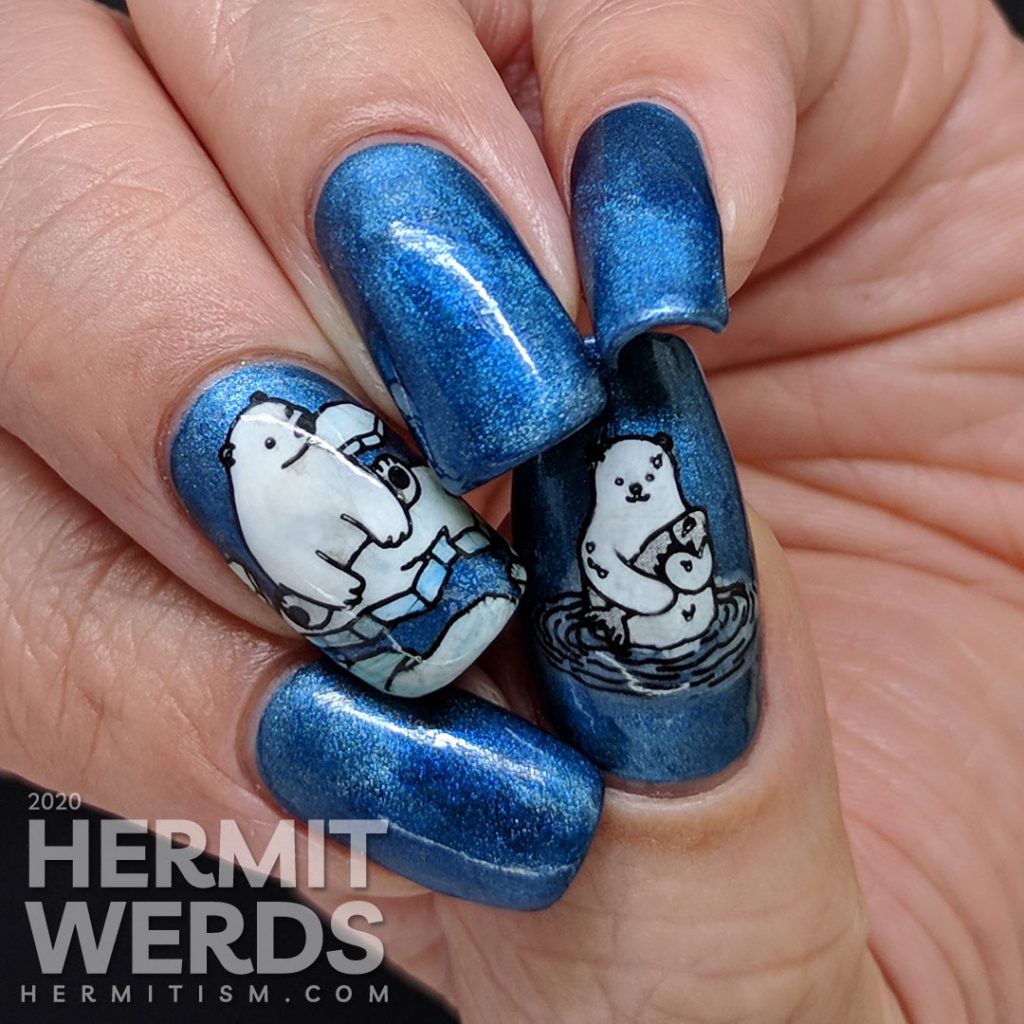 Products used
Base Polish:

Magna Nails' "Sapphire"

Stamping Polish:

Uberchic's "Pure Black"

Advanced Stamping Polishes:

Essie's "No Place Like Chrome" and Smacker's "Wickedly Stylish" tinted with "watercolor paint"

Stamping Plate:
Although this is a magnetic polish, I decided not to use a cats eye magnet. Instead, I dug out this cool ring magnet I purchased from KBShimmer and kind of stuck my finger through it to create these deep caverns of magnetic pull. Not quite as responsive when moving your hands around to see the color shift, but quite pretty.
I also revisited my technique of filling in a stamping decal with white and then using watercolor paint to tint it after it's on my nails. I used a satin matte top coat to help the paint "catch" and it did not work as well as a dead matte would have. I need to remember not to do that again…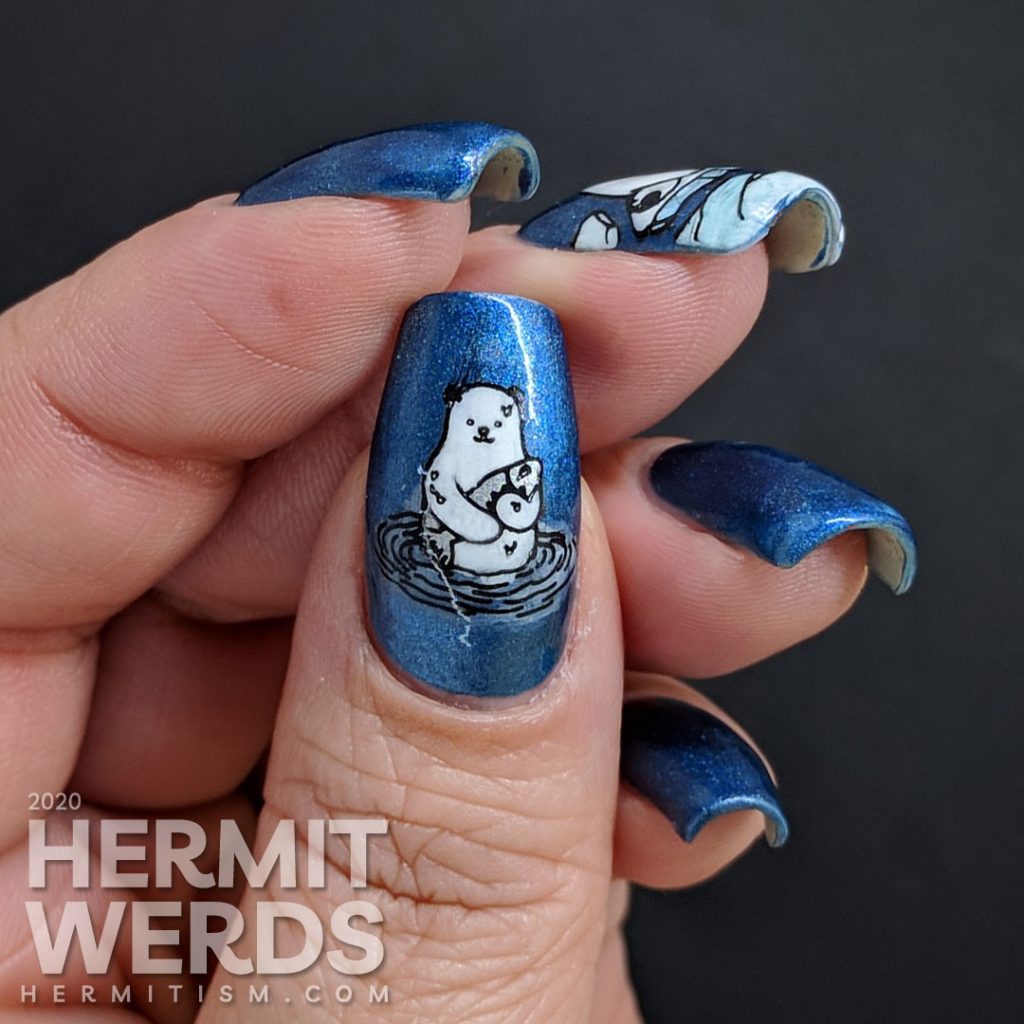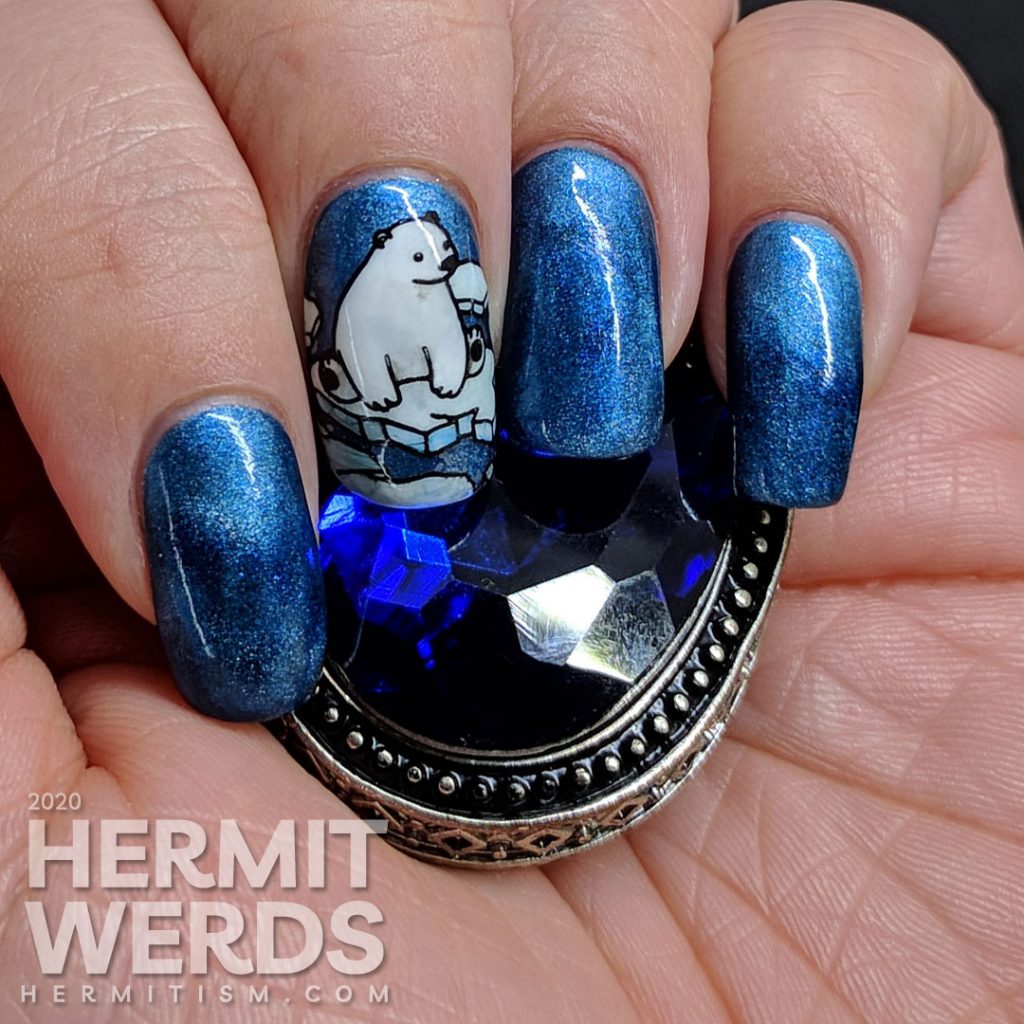 Suddenly I find myself picturing Grover running back and forth chanting "Neeeeear….Faaaar". Appropriate since my nail art is very blue and we're about to go far(ish)…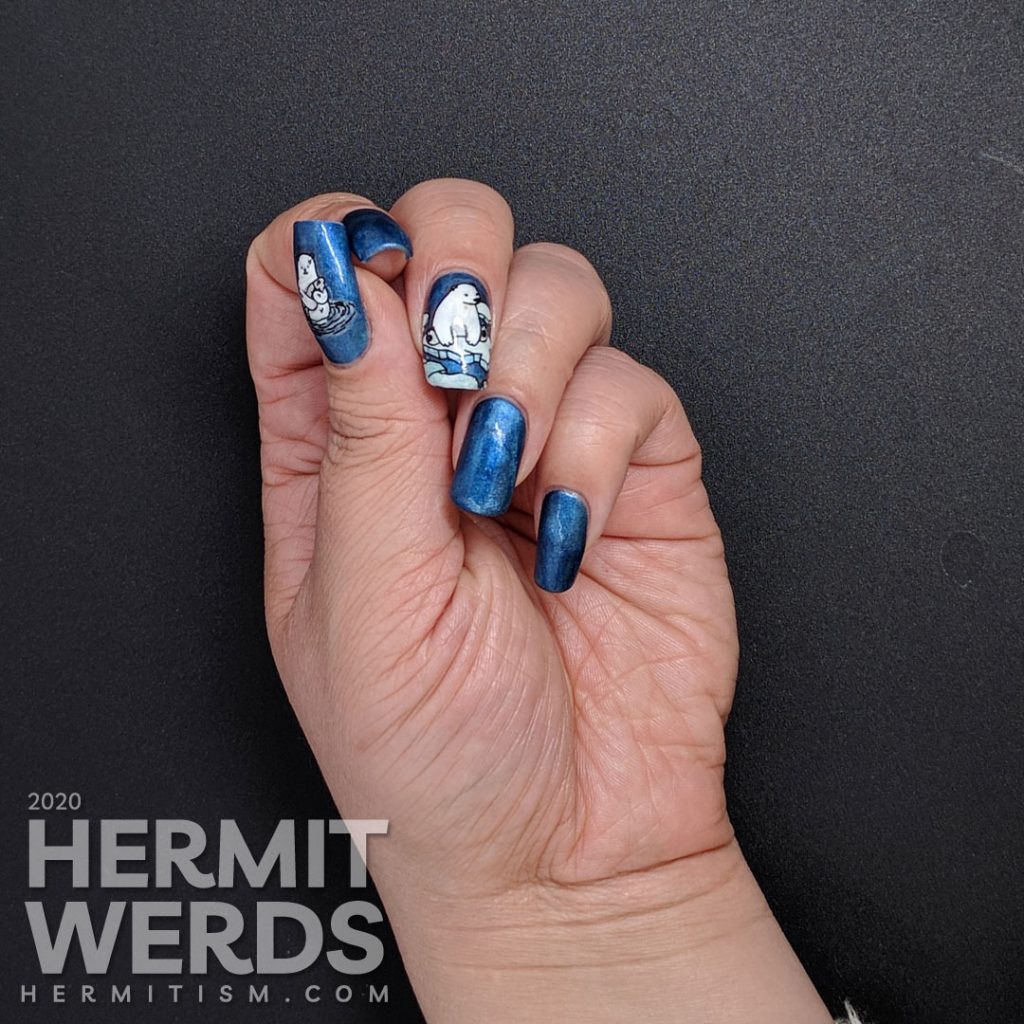 Alas, I have no macro photo for a really near, near. LOL Indeed, I am all out of photos to post, so this brings us to the end. While I do not have Ine's next collage for you, she did post a complete list of their names so I can tell you next week's #Pantone2020SummerChallenge color is Brilliant White.
Until next time, friends! 👋