This particular design also ended up on Instagram before the blog to make the deadline before #pantone2019winterchallenge switched to the new week. Technically, I think I posted around 3 AM so I was still too late. Luckily, Ine is forgiving (or is polite and can't stop me anyway 🤣). I'm trying to do better!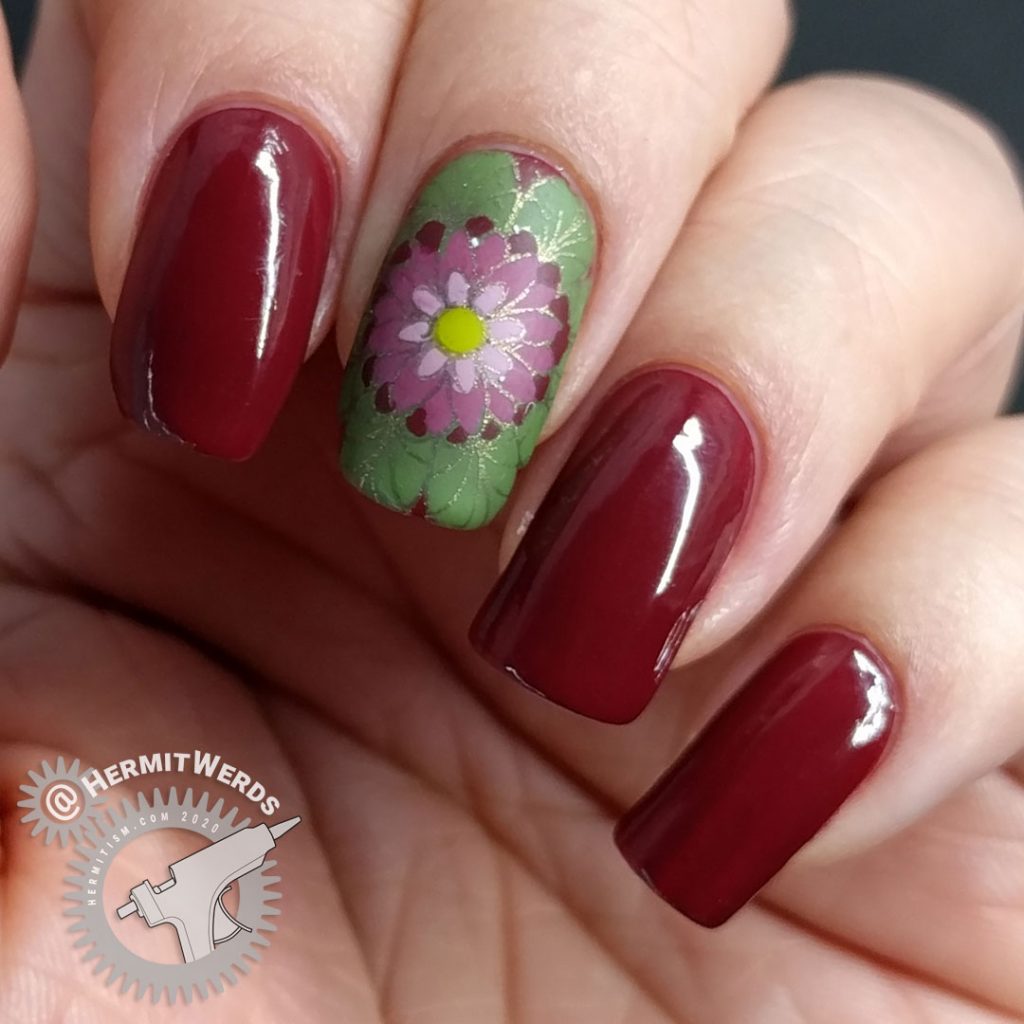 Products used
Base Polish:

OPI's "Lost on Lombard"

Stamping Polish:

KADs "Pearly Dark Gold"

Advanced Stamping Polishes:

Look's "Pistachio", OPI's "Lost on Lombard" mixed with white polish, and Zoya's "Jace"

Stamping Plates:
I really wish I'd chosen to use white as my stamping polish because the antiqued gold didn't stand out enough against the other colors I'd used. Ah, well. I still love that rich red shade.
I love dark red, but I've been having the hardest time finding one that isn't too blue leaning but also isn't really a dark orange. This shade is about as dark as I can get before I feel like the blue undertones start to quietly take over. Maybe one day I'll be able to find my dream deepest darkest red, but until then…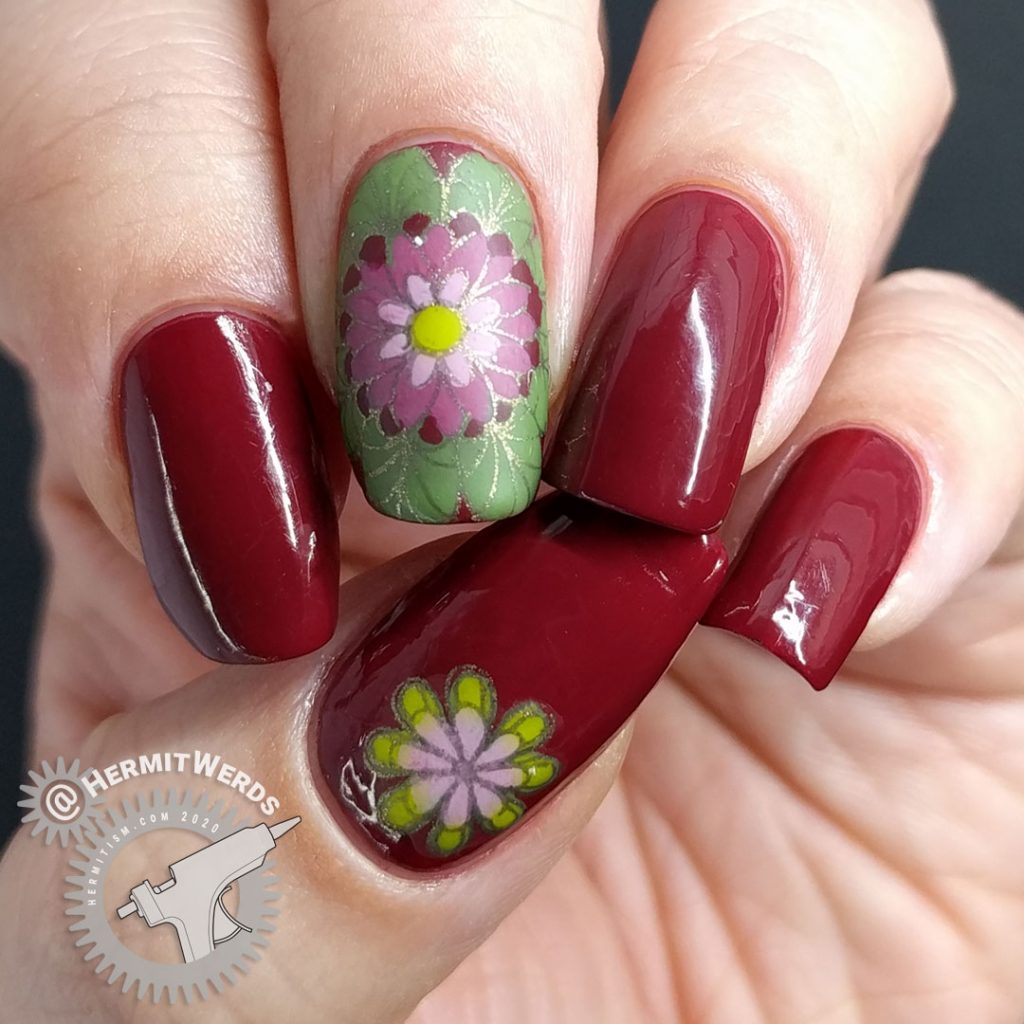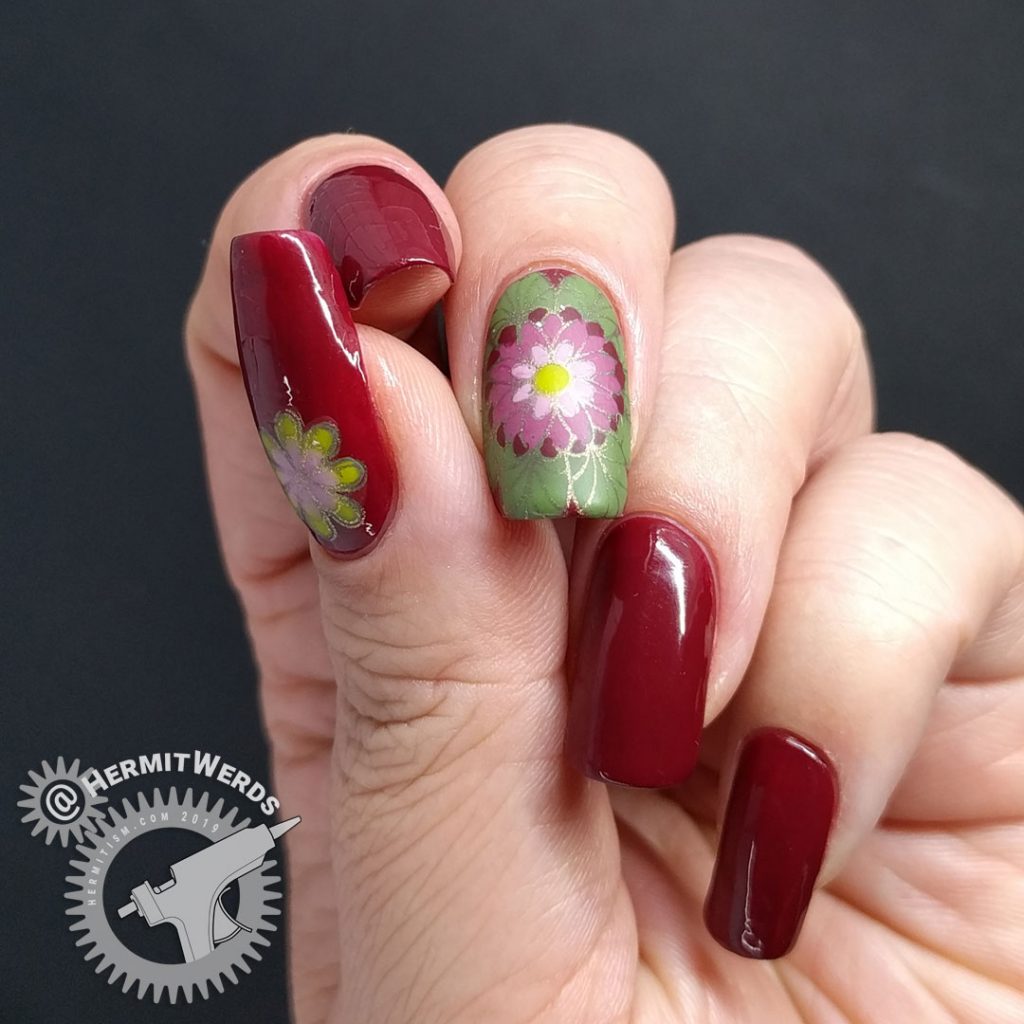 Still yummy. I need more red shades in my life. Until next time, friends!