This is a nail art I drew up for a challenge several months ago and just didn't get done. I still loved the design so I decided to paint it for this month's coffee mani. It uses all Born Pretty products (except for top/base coat). I love how clean and white yet rainbow-y it ended up being. I'm a sucker for jelly bases.
However, I was also reminded why I don't like Born Pretty's tiny square-ish bottles of stamping polish. The black is very pigmented and grainy which makes it difficult to clean up your stamping plates afterward and they both dry really fast and unforgivingly which makes stamping a chore. Plus they looove smearing when you use Seche Vite top coat. Ugh. Sometimes I wonder if their later stamping polishes (in a different bottle) wouldn't be better, but I have other bottles of black and white stamping polish so I have no reason to spend money to find out.
All of the photos you are seeing except the last were taken under a combo of natural light bulb and posable LED lamp so the flakies could shine their best.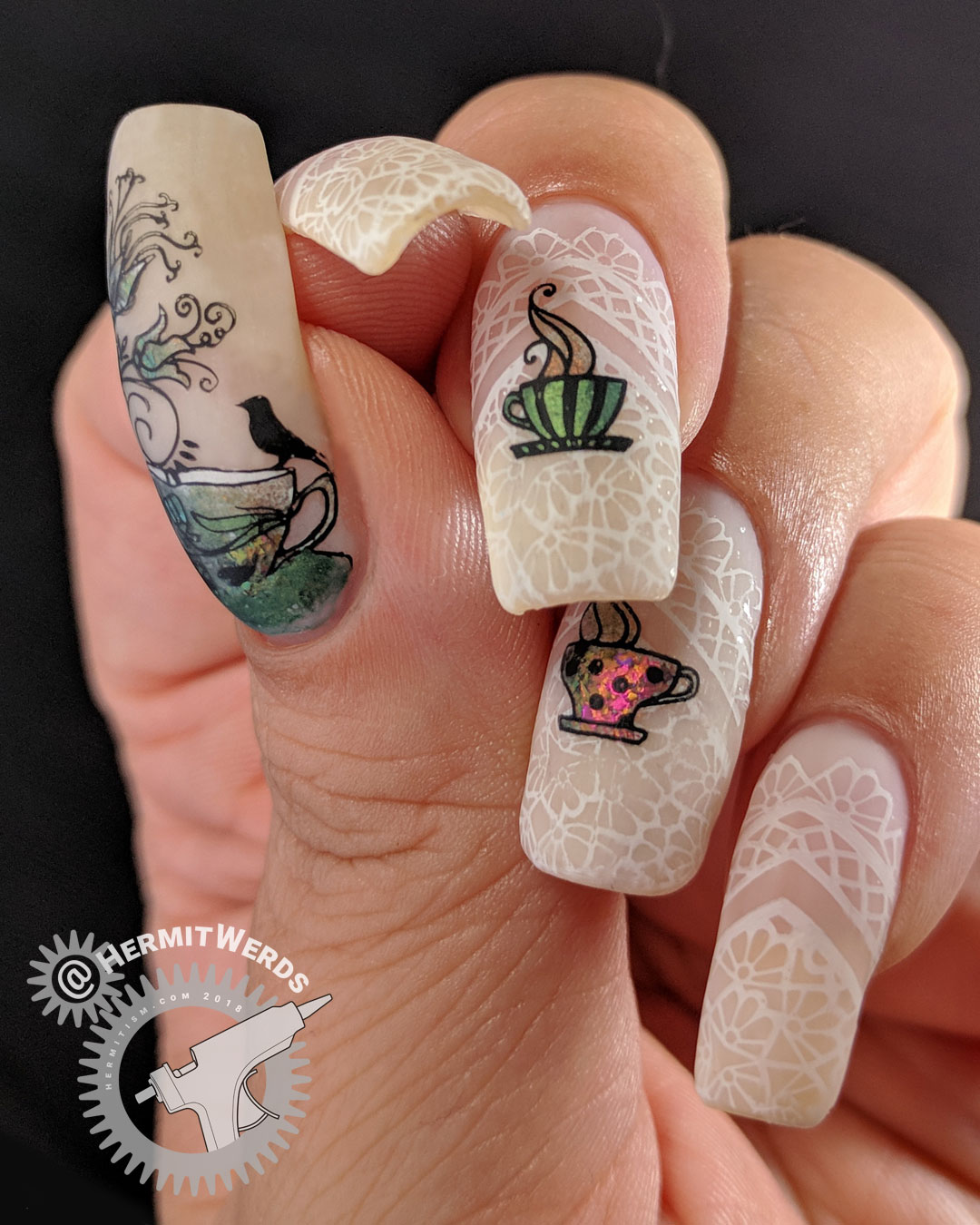 I do love how the thumbnail turned out, but it certainly was a pain! I initially used white for the stamping part and it turned out insipid and block-y. It's always a little painful to have to scrap a decal you painstakingly filled in, but I made myself do it. And then I accidentally applied the second one a little crooked! Still made it work by fading out the bottom of the decal since I was not about to paint it a third time, but frustrating nonetheless. The cup's lines are a little crooked because of my mistake. :'(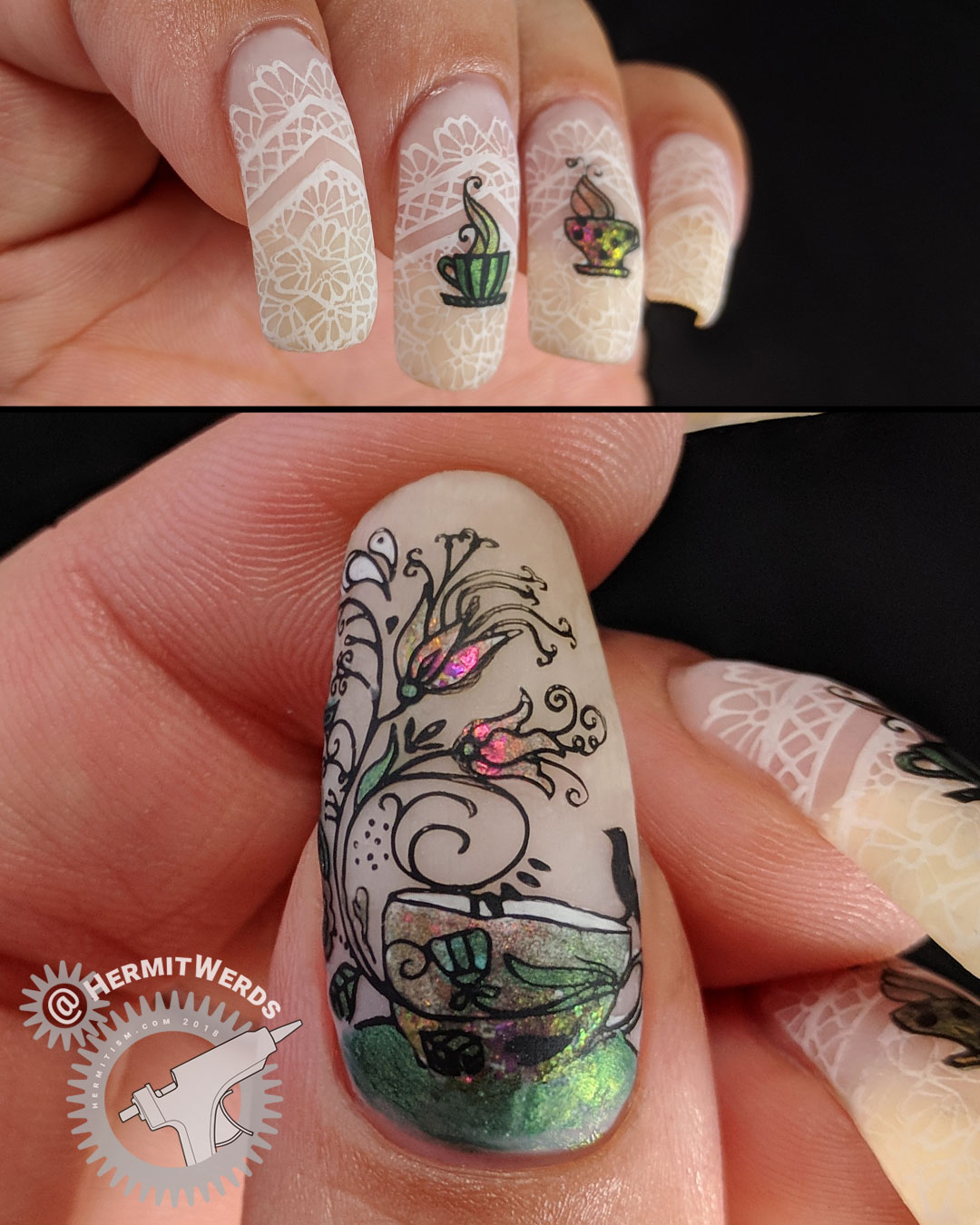 I liked the glossy version as well so here are a few photos of that: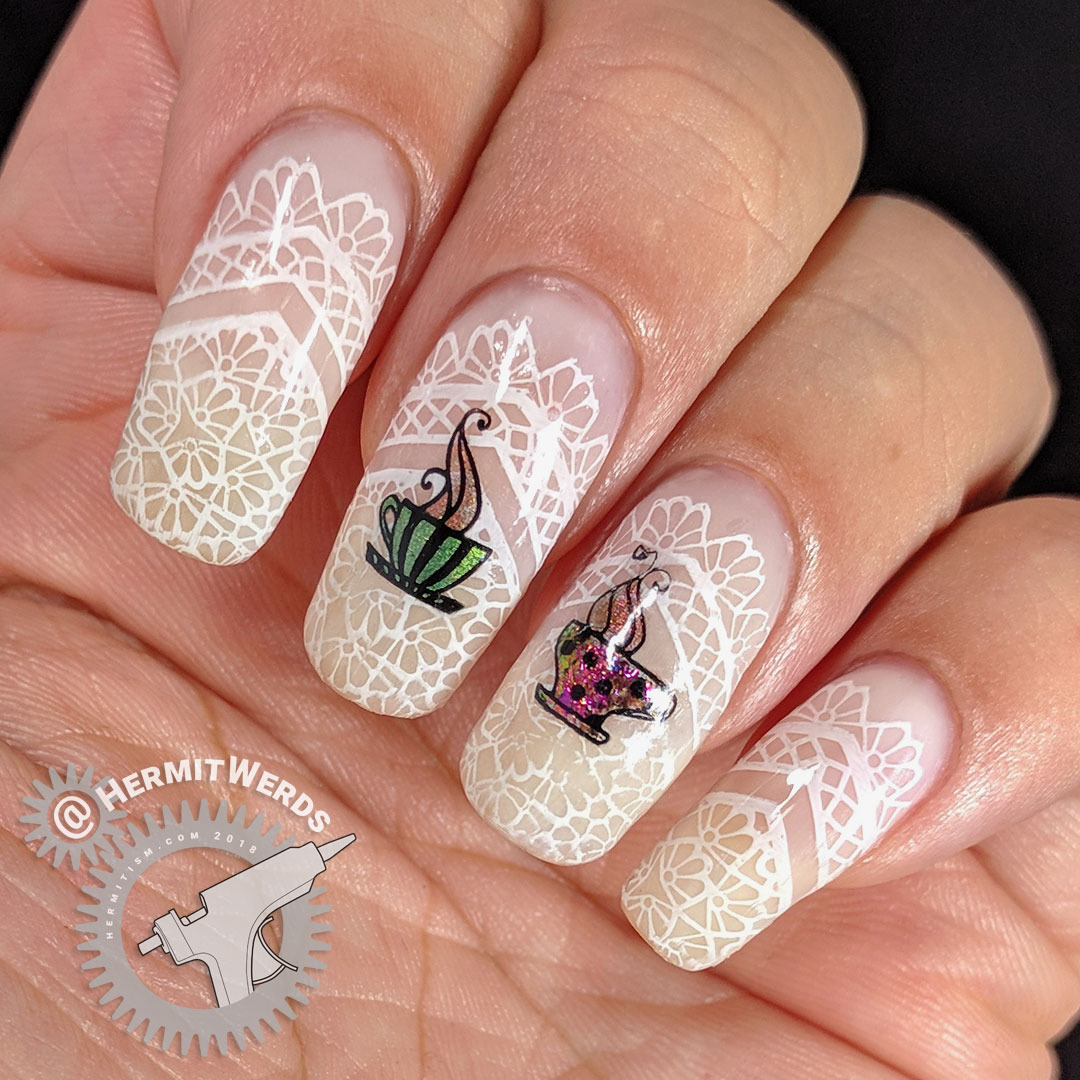 And one last glossy photo taken in my ShotBox which has LED lights.