#WhenColoursCollide was much more vigilant this time about people strictly sticking to the color prompt and to that I say, 'Good for them!' It felt like people were playing fast and loose with the prompts more and more, and it was time to rein it in. And, of course, it was the moment when I chose to play fast and loose with the prompt so I had to resubmit mine too. LOL It worked out for me though because it was the design I had painted after hearing about Molly of Shinespark Polish's death. I was using my favorite polish of hers in exactly the way I had previously planned to show people that, while it was a Christmas polish, it was still usable outside of that season. Maybe help her get a few more sales. It was already a nail design mostly for her and so it totally fit that it got rejected just in time to be submitted for the group collage for her.
I'm stubborn so I still wanted to use Molly's polishes in my new design. And luckily I own a good number of them because I could have done this entire mani with her polishes sans the stamping polish. Indeed, I had used the red and green together before and they make for a very mature and vintage feel (even if the stamping isn't mature), but I wanted this to be bright so I used a different red.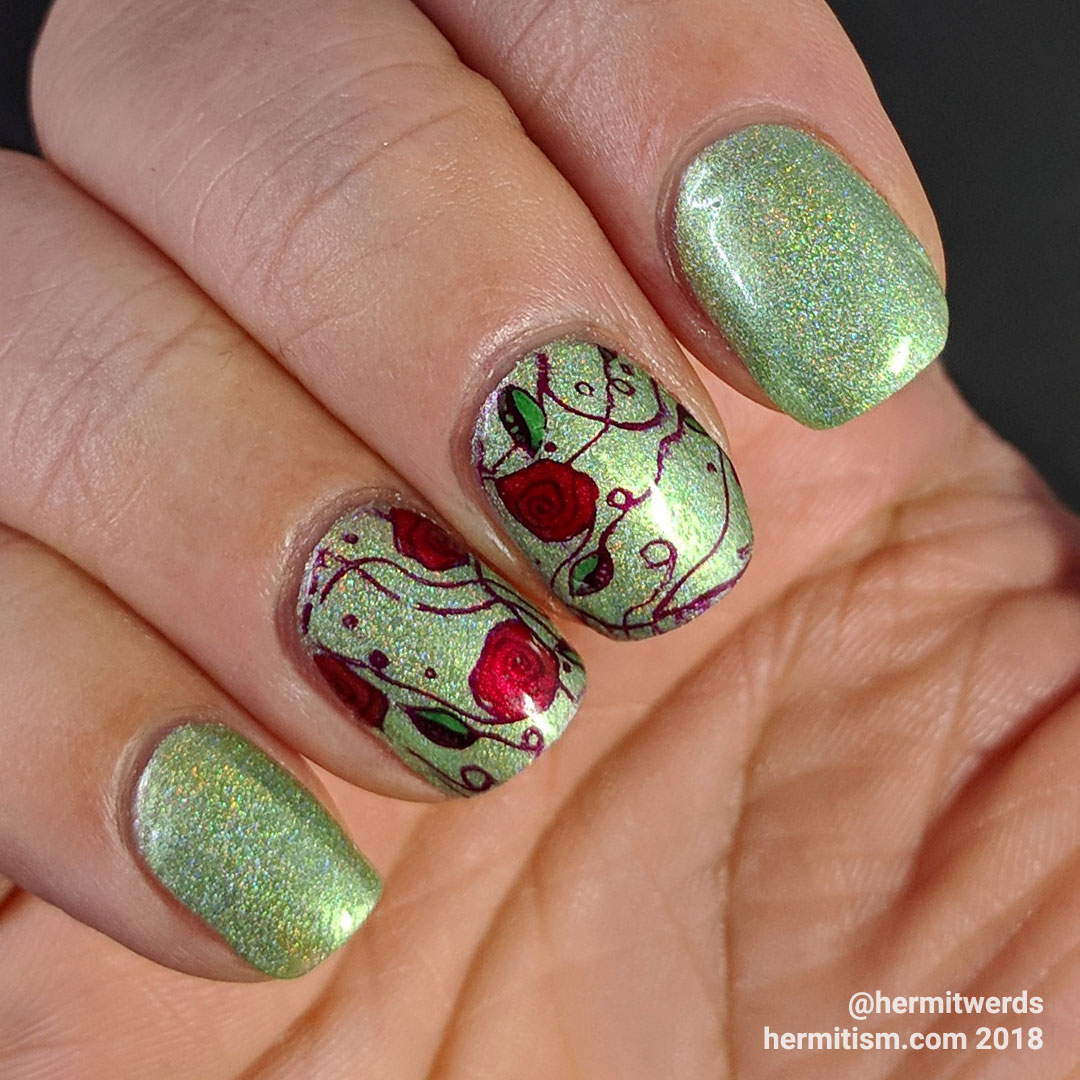 I really hope someone in Molly's family would be willing to step up and sell off her remaining stock of polishes. It's a good way to spread her legacy and raise some last funds for her poor son. But life is a busy thing and we'll just have to see. I know that I will treasure my small stash all the more after this. I will be treasuring all of my indie polishes more after this. Sadly, it's too soon for Gollum jokes, but if you're reading this through my archive, there probably would be one here.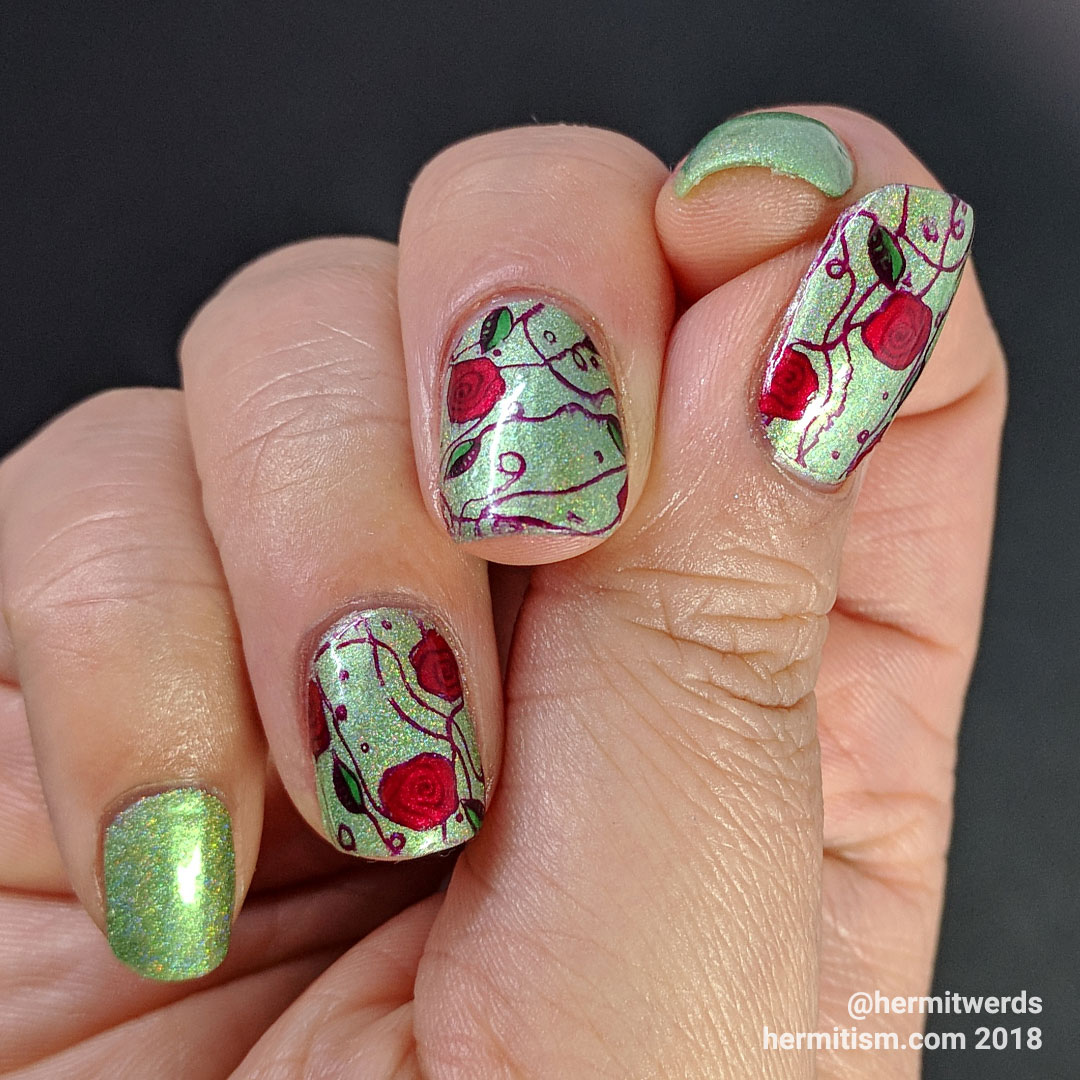 THat's all I have for today. Check out all beautiful red and green designs from the group if you need more to fill your eyes. 🙂