OPI's Color Paints just never quite seem to do what I expect. When I use them for needle drag or lead lighting, they are too dark. When I use them for a water marble, they are weirdly light. I'm just happy I got them to work at all for #NailCraziesUnite's Rainbow Water Marble prompt.
Why your water marble may not be working
The best thing about today's mani is that I proved to myself that the humidity levels in my work space really do matter. I started with the humidifier on and the doors closed. Success! I had a water marble on my middle finger. Before I could get to the rest I was distracted by Life and left my room. I left my door open. Then I tried water marbling again. It wouldn't work. The polish was drying too fast. I tried different temperatures of water. No luck. Finally, I shut the door to my room. The next attempt was better but I snagged it oddly and had to start over. The next one worked great. The one after that even better.
So if you're like me and clear stampers pick up too poorly to be used directly and water marbles don't work, get a humidifier and make sure your space is small and enclosed enough for it to actually change the humidity levels. I wouldn't say the results below are perfect, but I at least got them. Also, the smear is more due to my laziness in not adding thinner to my top coat. It's too thick.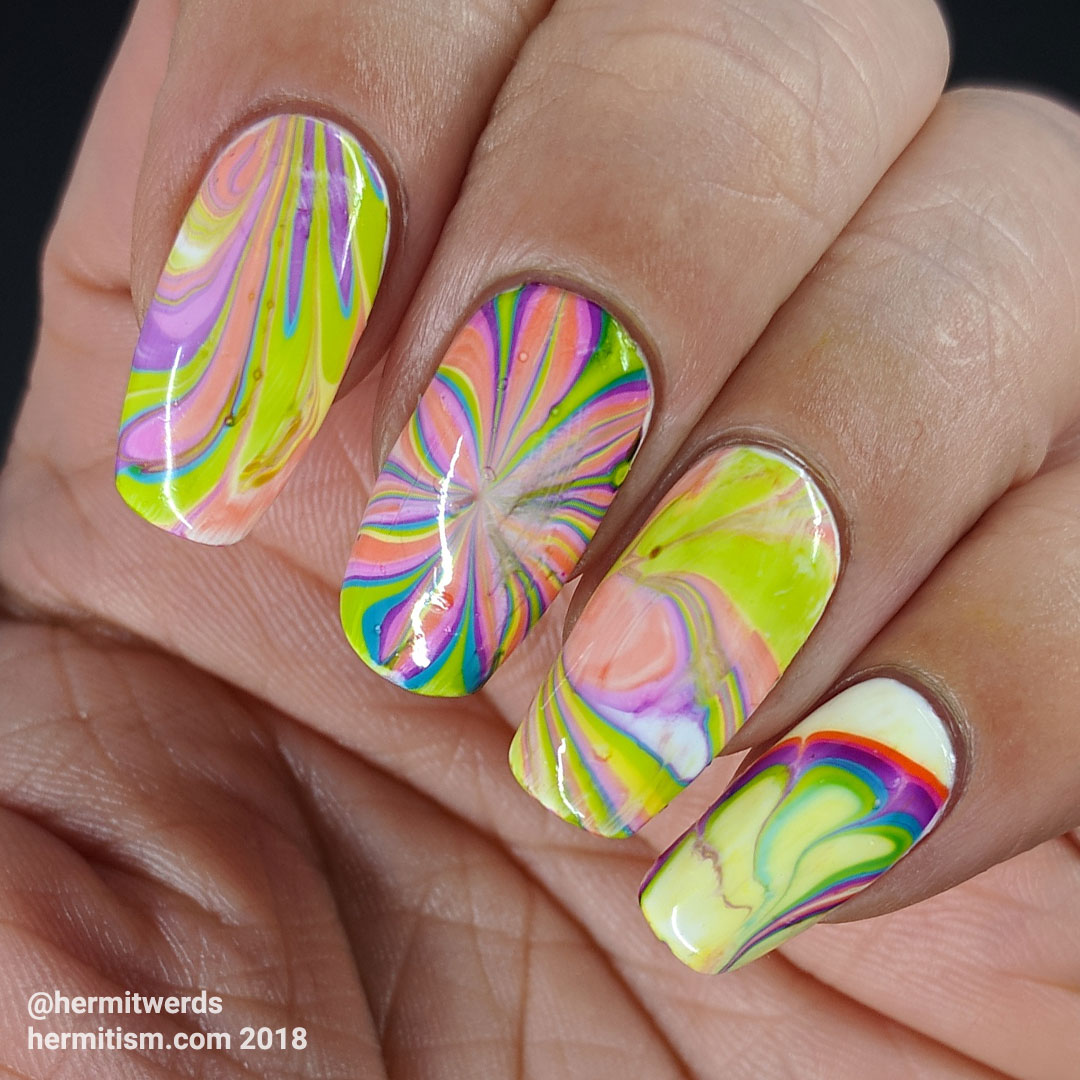 Well, that's it! This mani is a bit busy for my liking and it's not my favorite colors, but…I did it! Without "cheating" and using stamping (totally legit strategy, btw). And I learned something. Gold stars all around! One last look at my favorite nail: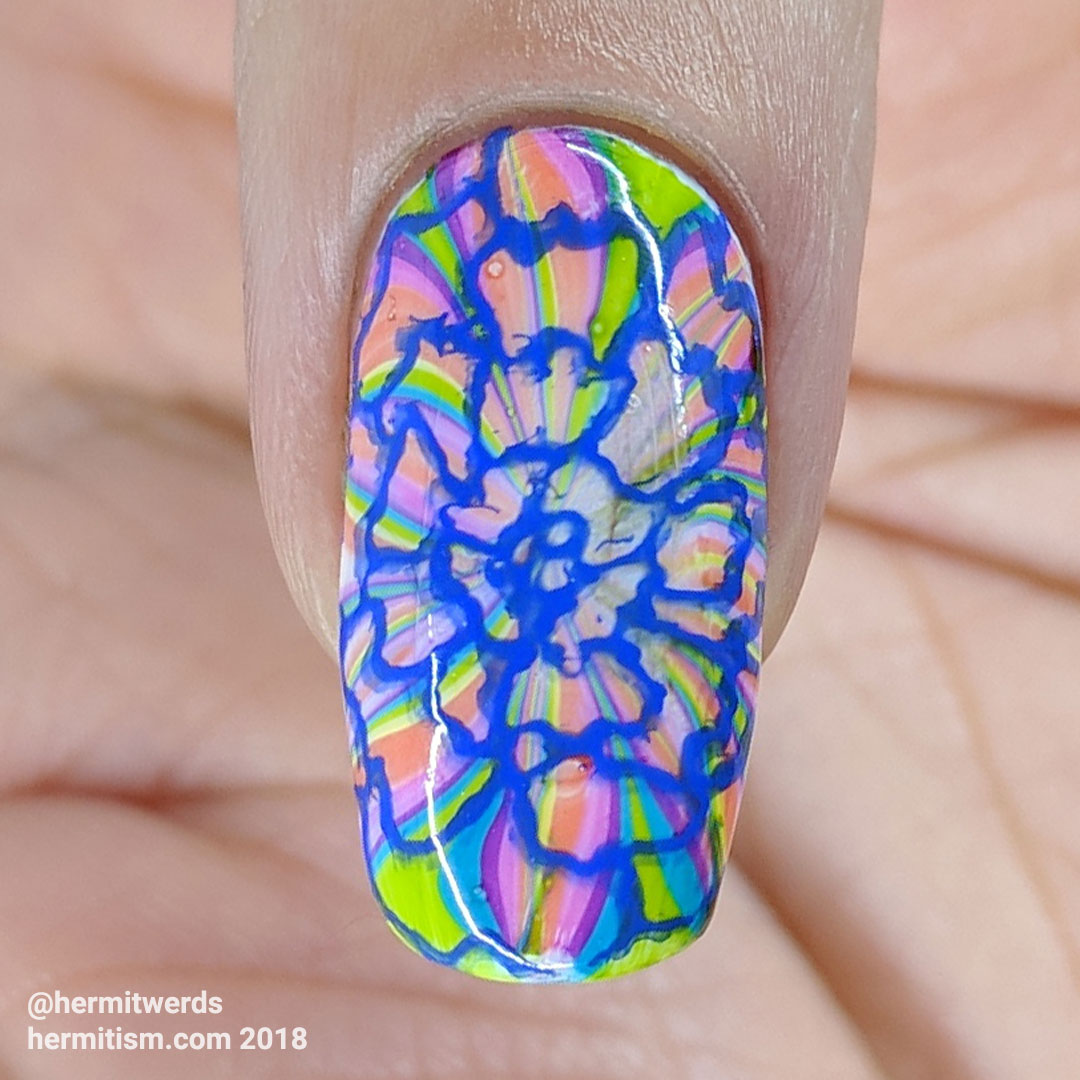 And now for more rainbow water marbles from the group: