You'll forgive the title. We're obviously talking about mustaches here and I think they are great. My husband curls his and everything and he's at least five times more handsome with it. So why did I call them Face Worms? Well, I finished Drown by Esther Dalseno a few weeks ago. It's a wonderful retelling of The Little Mermaid with the correctly tragic ending. It also focuses a lot more on the mermaid civilization and culture. I loved it. When the little mermaid joins human society she intuits Zero and so the prince's uncle's mustache looks like a little animal on his face. Needless to say she doesn't like him because of it.
So, yeah. Title of this nail art is tribute to the book. Kinda crappy tribute, but I'm not in the mood to paint mermaid nails right now. 🙂
#Clairestelle8Challenge – mustache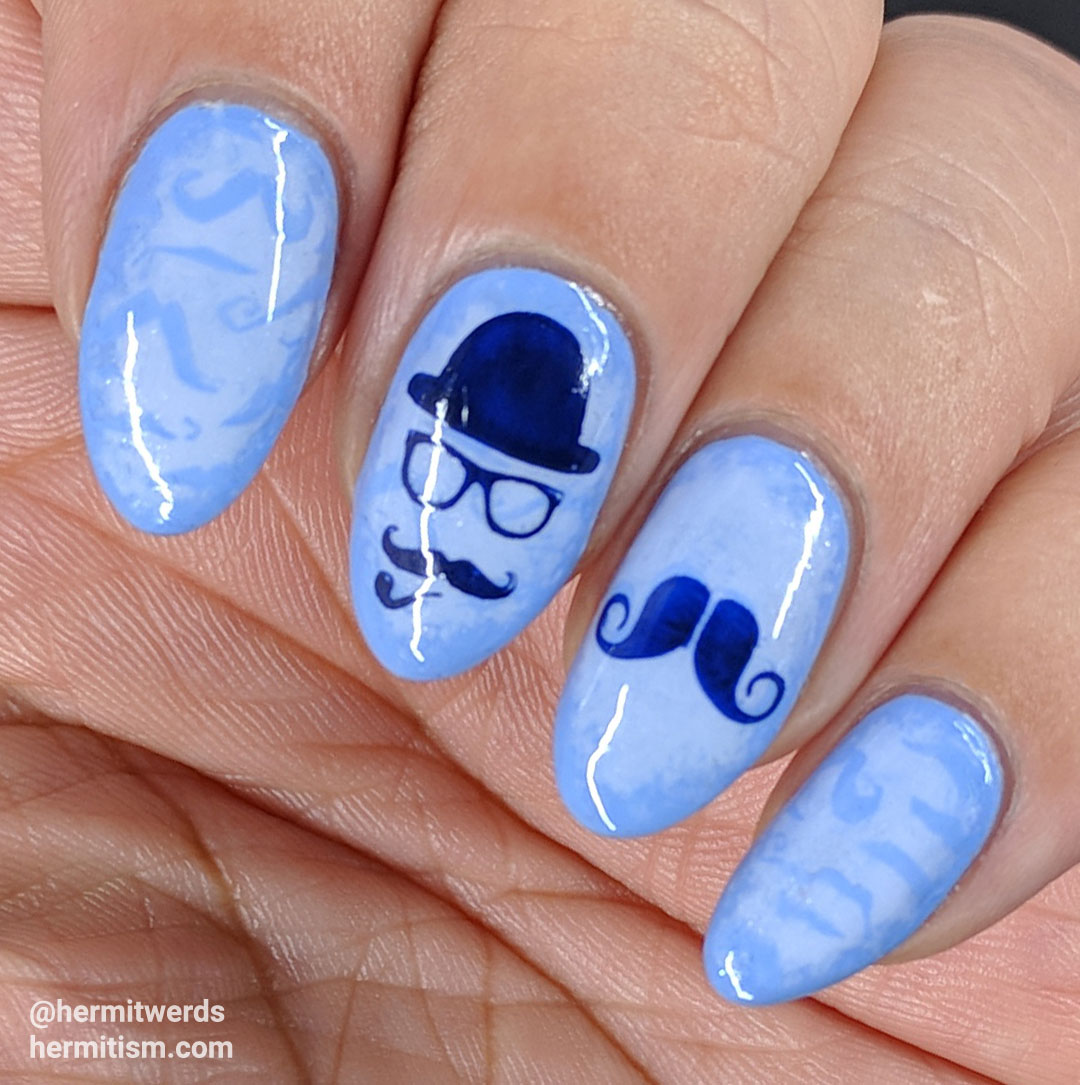 I wanted to have a border around my nail that the full-nail stamping could blend into so I put down the darker shade first and went back with a piece of sponge. I like how it looks so I'm sure I'll do this again sometime. It did turn out a little more periwinkle than I meant it to, but once I placed the dark blue stamping decals on top it became more manly. I don't think the periwinkle was a problem anyway so here is a photo of that as well. Which do you like more?